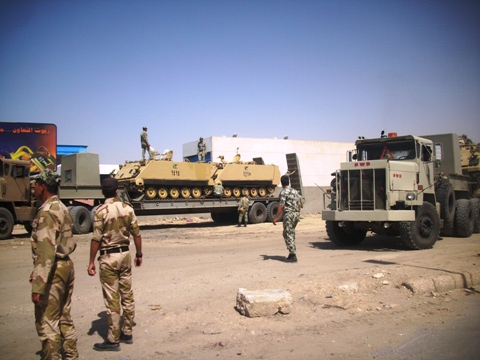 The Egyptian army sent reinforcements to the Sinai Peninsula on Monday - Aswat Masriya
SINAI, April 29 (Aswat Masriya) Three "extremists" were killed in a security operation by the Egyptian army in Northern Sinai on Tuesday, security sources said.

"Three others were arrested when the forces attacked several terrorist hubs in Sheikh Zuwied, Rafah and Arish within its security campaign to clear the area," the security sources added.

Weapons and ammunition were found in the possession of the arrested.

Militant attacks against security personnel have risen sharply in Sinai since the ouster of Islamist President Mohamed Mursi last year.