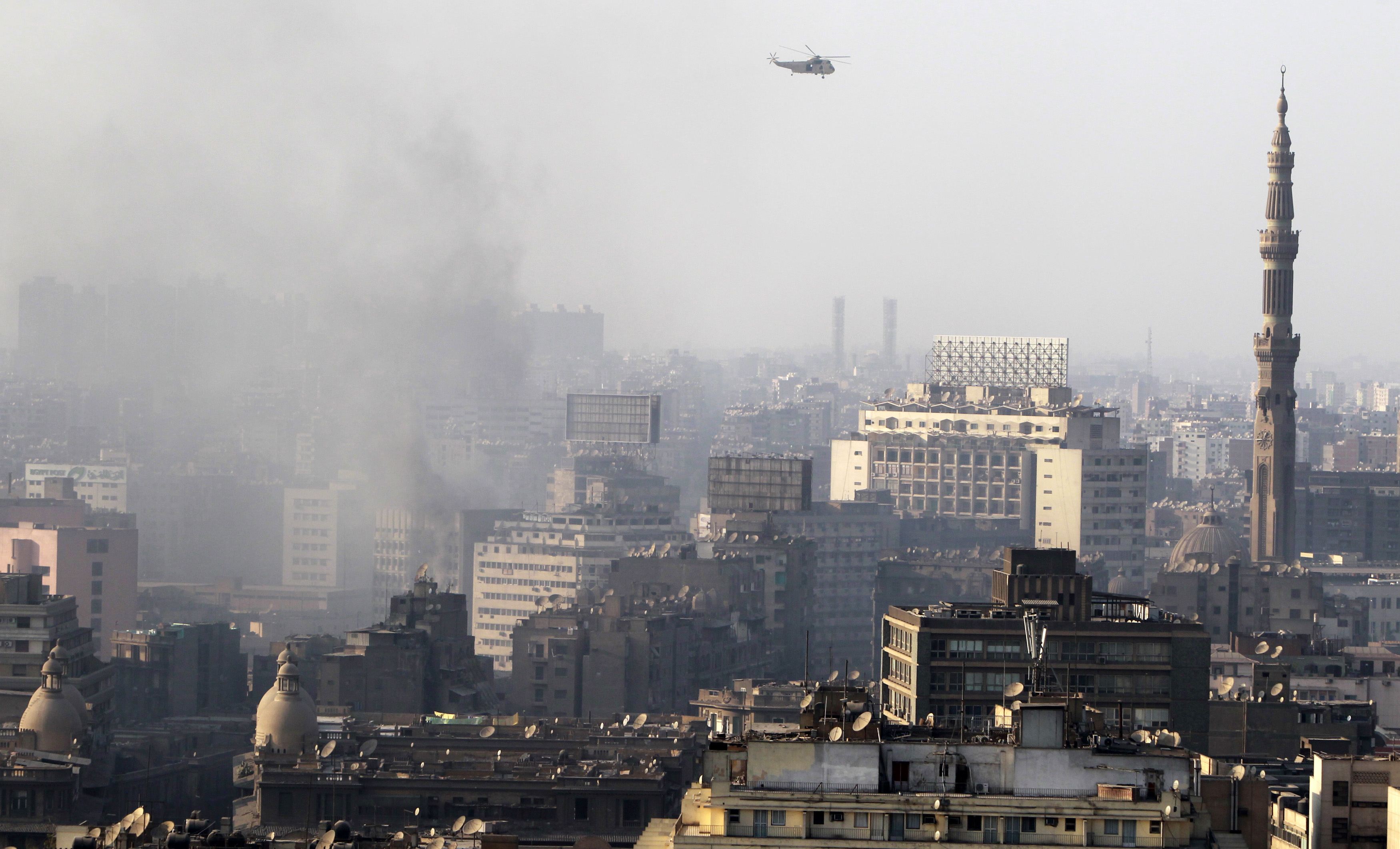 A military helicopter flies over clouds of smoke after clashes between members of the Muslim Brotherhood and supporters of ousted Egyptian President Mohamed Mursi at Azbkya police station during clashes at Ramses Square in Cairo, August 16, 2013. REUTERS/Amr Abdallah Dalsh
CAIRO, June 23 (Aswat Masriya) An Egyptian court reduced sentences given to 55 alleged Muslim Brotherhood supporters from three to two years in prison on Monday over clashes that erupted in Ramsis last August.
The court had sentenced 77, including 22 fugitives, to three years with labor for causing chaos, disturbing traffic and resisting the authorities following the ouster of President Mohamed Mursi.
The authorities had said that the defendants, who were arrested in Abdeen, were carrying weapons and included one Syrian man.