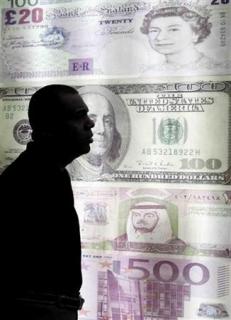 A man walks past a currency exchange office in Cairo - Reuters/Mohamed AbdelGhany
CAIRO, Sept 26 (Reuters) - Egypt's central bank has received a $2 billion deposit from Kuwait, the governor said on Thursday.
The deposit is part of $12 billion in aid that Saudi Arabia, Kuwait and the United Arab Emirates promised Egypt after the military deposed Islamist president Mohamed Mursi on July 3.
"Yes. The Kuwait $2 billion (has been) received," Hisham Ramez told Reuters in a text message.
Ramez said one week ago that Egypt had returned a $2 billion deposit from Qatar, which strongly supported Mursi, after negotiations to turn it into three-year bonds had failed.