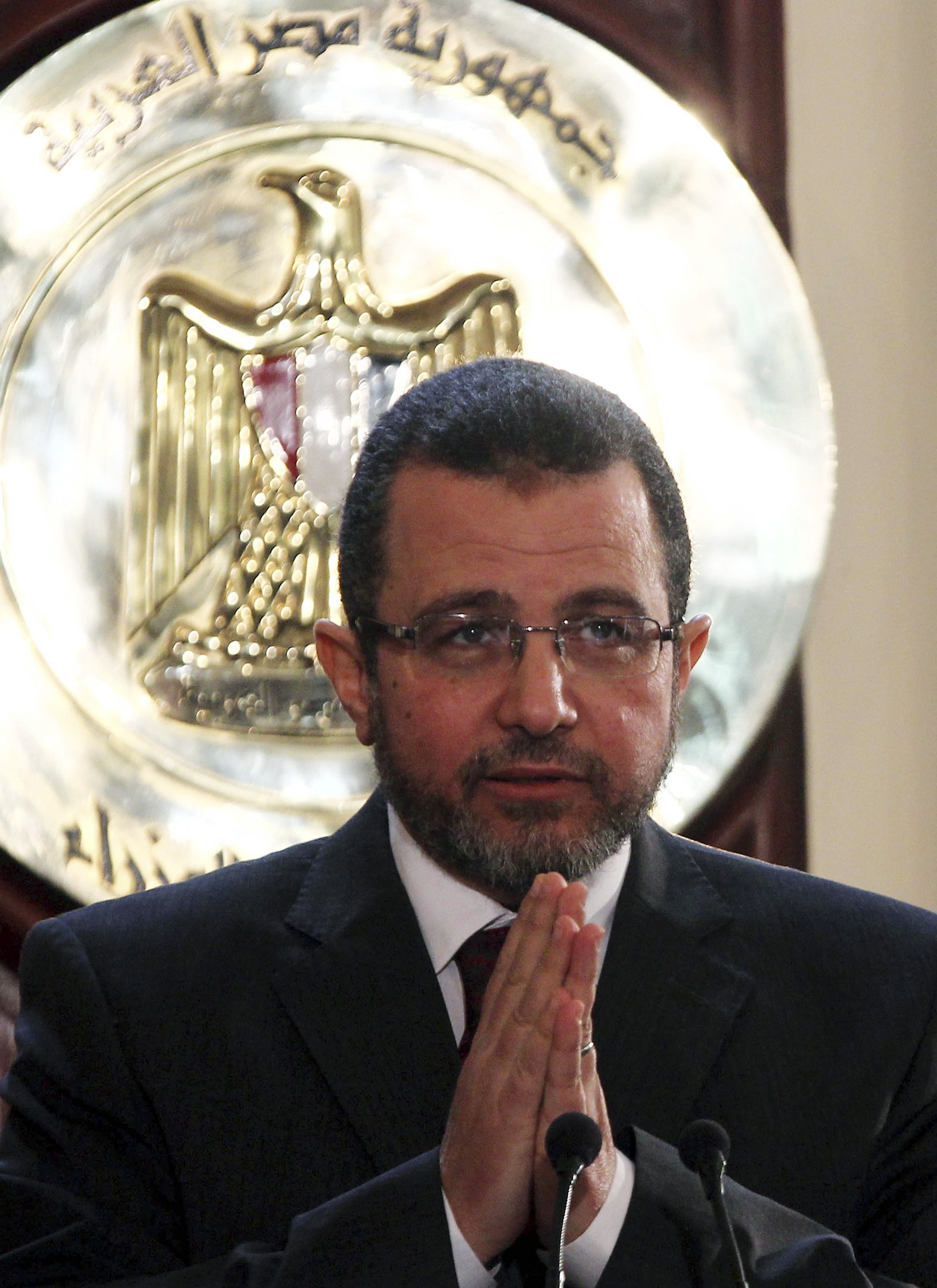 Egyptian Prime Minister Hisham Kandil speaks during a news conference in Cairo December 30, 2012. REUTERS/Stringer
Egypt's Prime Minister, Hisham Kandil, said on Wednesday that the government has approved a plan worth 202 million Egyptian pounds for the development of slums.
According to the official page of the prime minister, the plan also includes providing employment and financing small and medium-sized projects for the residents of these slums.
Most of the major cities in Egypt are surrounded by informal settlements that grew randomly over the past years. These neighbourhoods lack the most basic infrastructure and suffer widespread poverty.
The development plan includes the slum areas of Cairo, Suez, Port Said, Fayoum and Damietta.
Meanwhile, Egypt suffers from a budget deficit that exceeds 200 billion Egyptian pounds.