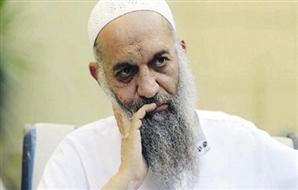 Archive photo of Mohamed Zawahiri - Photo from Ahram
CAIRO, Aug 10 (Aswat Masriya) - An Egyptian court referred on Monday 10 people to Egypt's Grand Mufti to issue an opinion on handing them death sentences in a trial featuring Egyptian militant Mohamed Zawahri.
He and 67 other defendants accused of establishing a "terrorist" organisation in affiliation with al Qaeda and were referred to criminal court in April 2014.
This trial, came to be known as the "Zawahri cell" trial because it features the brother of al Qaeda leader Ayman Zawahri.
Yet, Zawahri is not among the 10 referred to the mufti.
He was arrested by Egyptian authorities on August 17, 2013, about six weeks after Mursi's ouster at the hands of the military after mass protests against his rule.
The court will issue its decision on all defendants on September 27, after the mufti advises on the death sentences.
Consulting Egypt's Grand Mufti is a procedural step adopted in all cases which involve death sentences. The Mufti's rulings are not binding, yet it is customary for the court to adopt them.