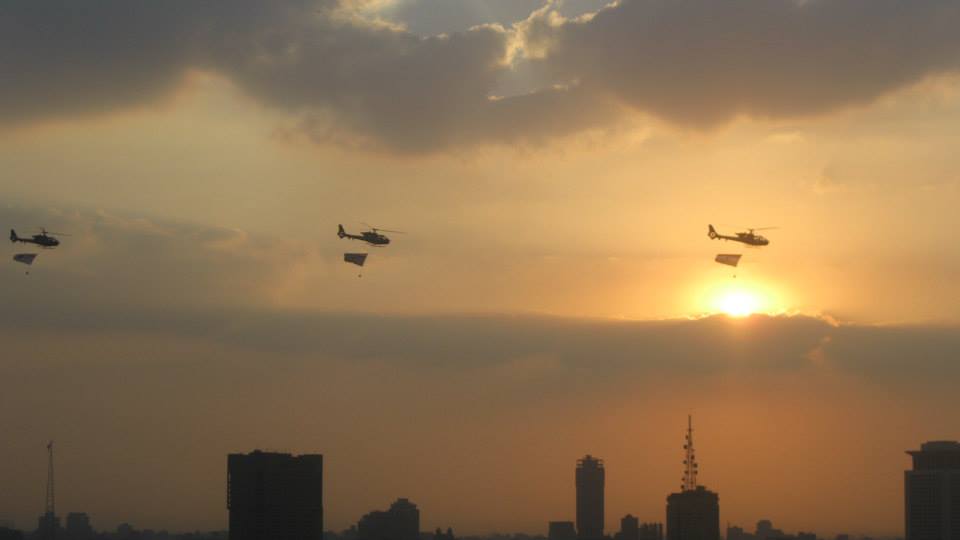 Egypt army helicopters bearing flags circle Cairo on July 1, 2013. Saif Eldin Hamdan/Aswat Masriya
FAYOUM, Sept 21 (Aswat Masriya) – An armed forces reconnaissance aircraft crashed on Sunday noon near an airport in Fayoum, according to the armed forces spokesman.
The crash left behind six killed and one injured from the crew members, Army Spokesman Mohamed Samir said in a statement. He added that Defence Minister Sedki Sobhy ordered the formation of a committee to look into the cause of the crash.
The crash was due to technical malfunction, reported state television.