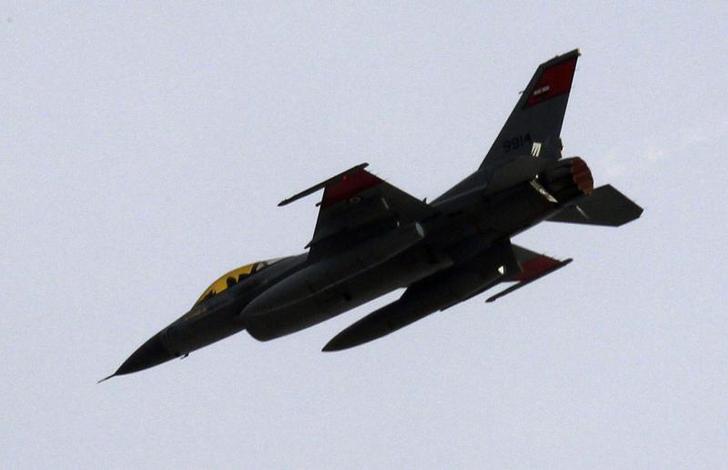 An Egyptian Air Force F-16 fighter jet flies low over thousands of anti-government protesters gathered at Tahrir square in Cairo January 30, 2011. REUTERS/Yannis Behrakis
CAIRO, Oct 29 (Aswat Masriya) – Egypt received four F-16 fighter jets from the U.S. in what the American Ambassador to Egypt described on Thursday as "another step forward in U.S.-Egyptian cooperation on fighting terror."
The delivery comes on the heels of the revival of the US- Egypt joint production of military tanks M1A1 in the Egyptian Tank Plant 200, a military factory located in Helwan's industrial zone, south of Cairo.
The joint production facility is said to employ more than 2,500, reported state-run MENA news agency.
This is not the first delivery of F-16s to Egypt. In July, Egypt received eight F-16 Block 52 aircrafts from the U.S. in addition to five M1A1 Abrams Tank turrets.
The delivery of the tanks was preceded by the delivery of two fast missile naval vessels in June to the port of Alexandria "in support of Egypt's security", said the U.S. embassy then.
This is all part of the U.S. administration's commitment to provide an annual $1.3 billion in military aid to Egypt.
Egypt-U.S. relations were strained when the U.S. temporarily suspended its military aid to the Middle Eastern country following the army's ouster of former Islamist President Mohamed Mursi in July 2013, after protests against his rule.
Aid resumed in March 2015.