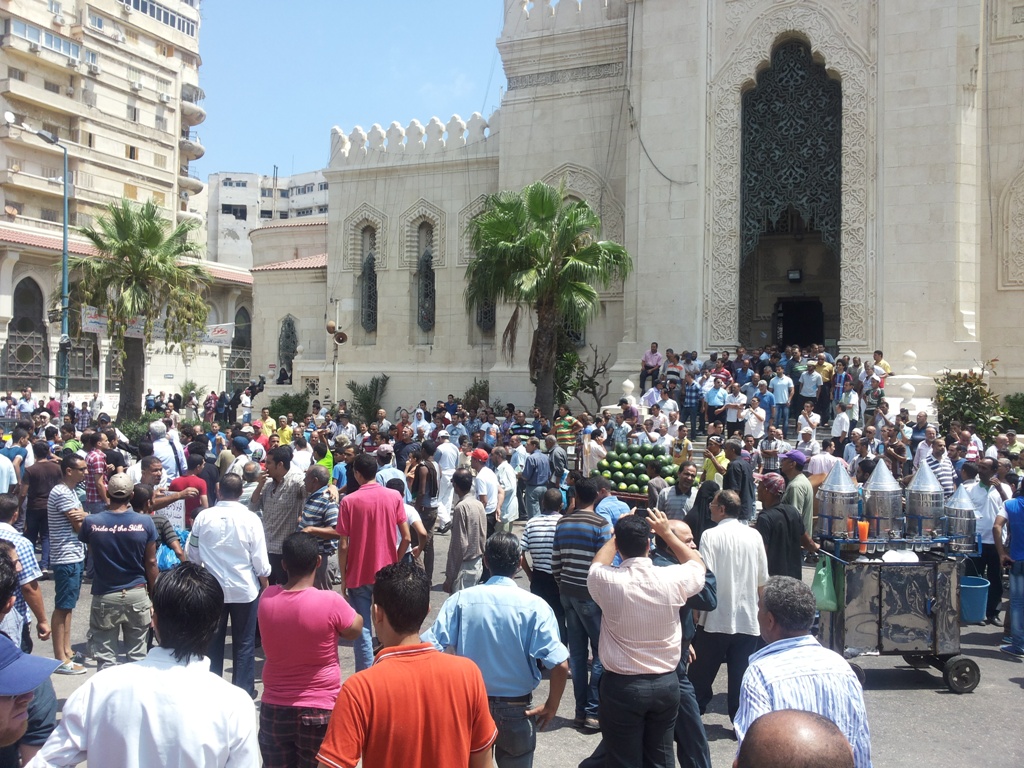 (Archive) Alexandria clashes on August 23, 2013 - Aswat Masriya
CAIRO, July 8 (Aswat Masriya) - An Alexandria court sentenced on Tuesday 50 Muslim Brotherhood supporters to five years in jail with labor after they had been convicted of rioting and breaking the protest law.
On 19 December 2013, security forces arrested 50 demonstrators who took part in a pro-Murslim Brotherhood protest in Dekheila district west of Alexandria.
The court also fined each convict 20 thousand Egyptian pounds.
The prosecution accused the convicts of resisting the authorities, destroying property, rioting, and breaking the protest law.
Egypt's cabinet issued last November a law that prohibits staging protests without permit from the police.
Many Islamist and liberal activists have been arrested within the past few months for staging demonstrators without permit.