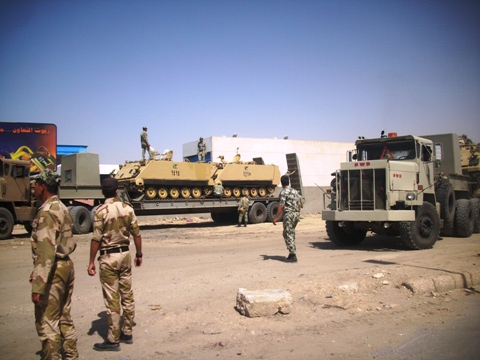 The Egyptian army sent reinforcements to the Sinai Peninsula on Monday - Aswat Masriya
Armed forces confiscated seven rockets in a security operation in South Rafah and North Sinai's al-Sheikh Zuwayed on Sunday, security sources said.
The sources added that 19 extremists were arrested and 20 hideout spots were demolished in the operation.
Firearms and ammunition were also confiscated.
Attacks on security personnel have risen sharply in the Sinai Peninsula since the ouster of Islamist President Mohamed Mursi on July 3 following mass protests against his rule.
In response, the police and army intensified their presence and began a massive campaign in August to capture assailants and restore order to the lawless region.