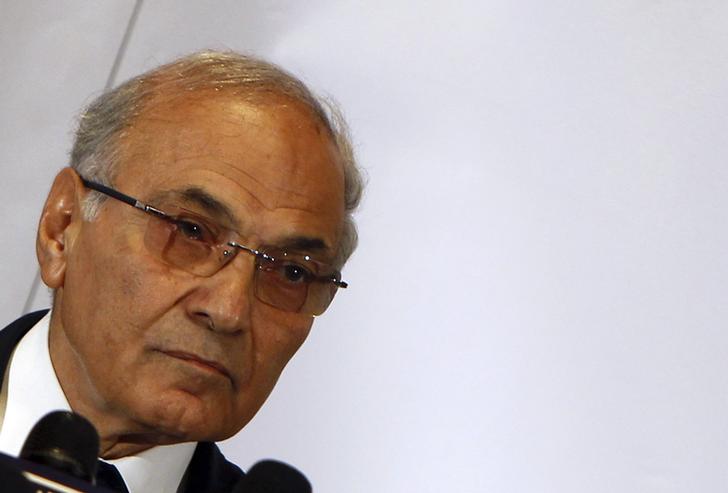 Former Prime Minister and current presidential candidate Ahmed Shafiq addresses a news conference in Cairo June 3, 2012. REUTERS/Amr Abdallah Dalsh
CAIRO, May 13 (Aswat Masriya) A party founded by former presidential candidate Ahmed Shafiq has announced its backing for Egypt's former army chief and this year's presidential hopeful Abdel Fattah al-Sisi.
Safwat al-Nahas, from the National Egyptian Movement Party, said on Tuesday that the party respects Hamdeen Sabahi for his courage to run the race, but does not believe he is the right man at this time, said the state news agency.
Shafiq lost to ousted President Mohamed Mursi of the Muslim Brotherhood in 2012 before moving to the United Arab Emirates indefinitely.
Sisi and Sabahi will compete in presidential elections on May 26 and 27.
Sabahi came third in the 2012 elections.