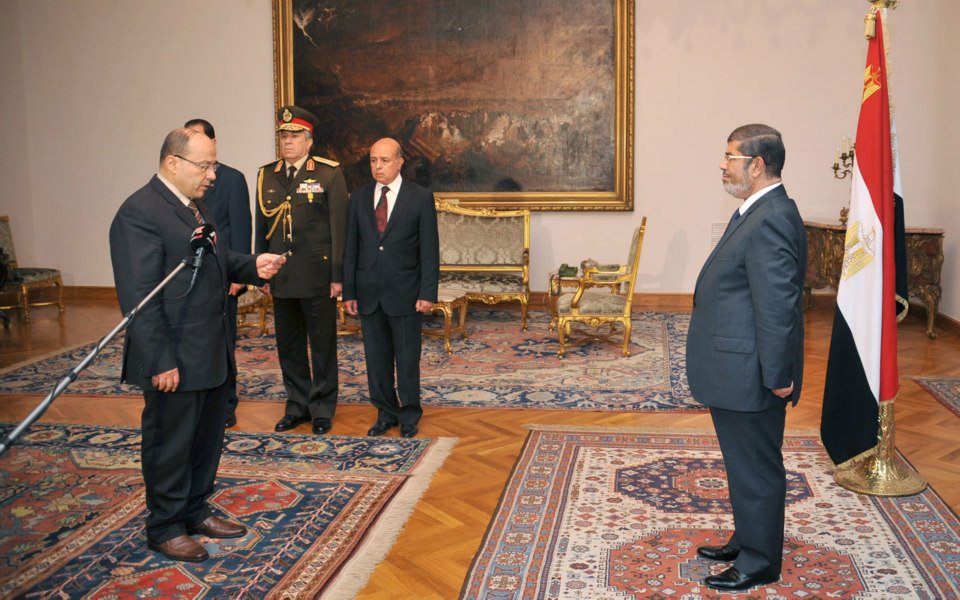 New Attorney General Talaat Ibrahim takes oath before President Mohamed Mursi - Handout
Egypt's newly-resigned Attorney General has said that his resignation from his post was an attempt to preserve the status of the establishment, not as a response to the protests.

He added on a satellite channel on Wednesday that he is yet to decide on a stance if the High Judicial Council was to reject his resignation.

Attorney General Talaat Ibrahim, appointed by President Mohamed Mursi, resigned from his post on Monday evening after hundreds of public prosecutors staged a sit-in by his office demanding that he steps down.

Egypt's Justice Minister Ahmed Mekki has said that the acceptance of the Attorney General's resignation is in the hands of the High Judicial Council.

Ibrahim said his resignation was not immediate as not to delay investigations as public prosecutors draw their legitimacy from him according to the law.