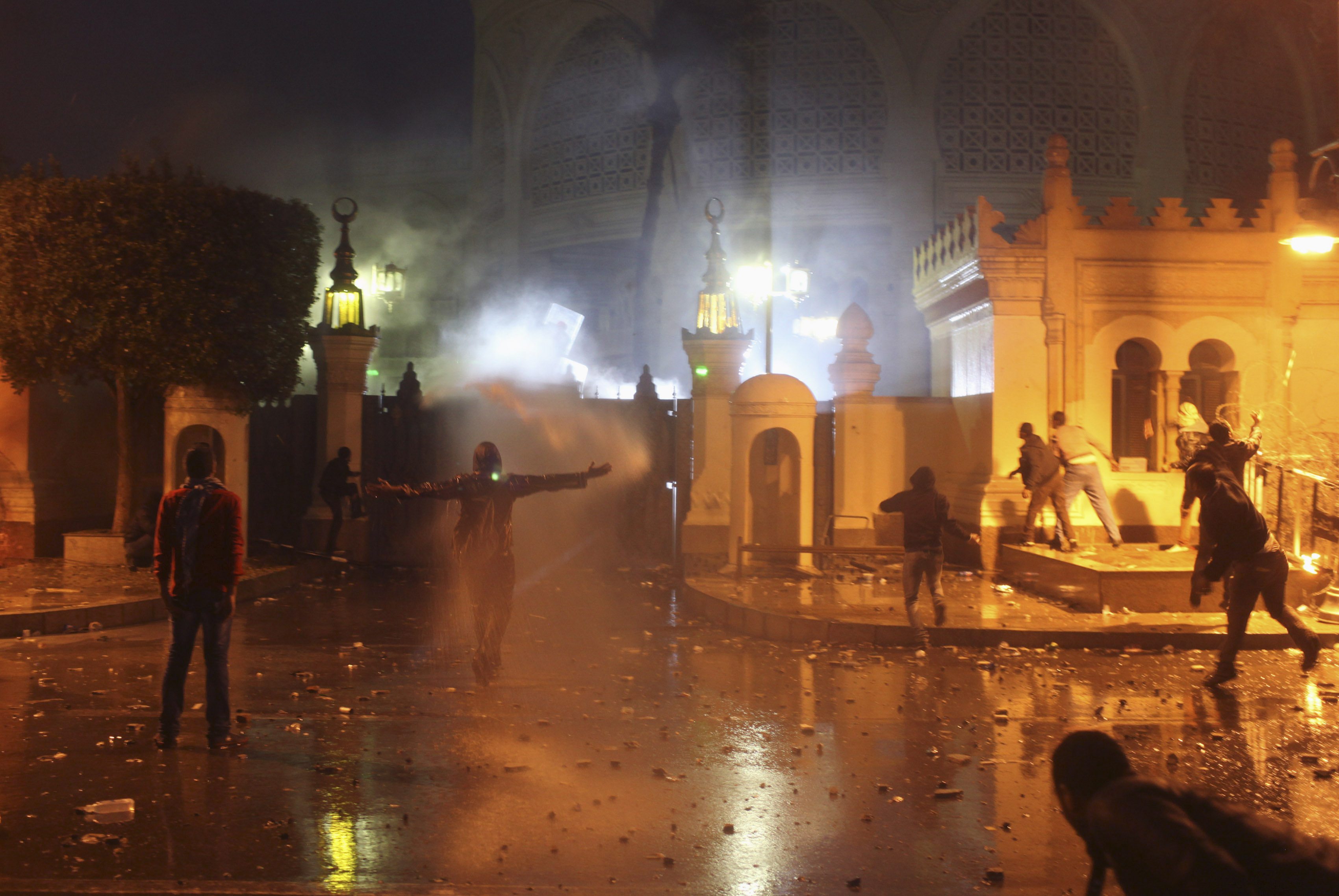 Protesters throw stones and molotov cocktails at security forces inside the presidential palace during clashes between protesters and police in front of the palace, in Cairo February 1, 2013. REUTERS/Asmaa Waguih
Secretary General of the Muslim Brotherhood's Freedom and Justice Party Hussien Ibrahim said on Saturday that the National Salvation Front (NSF) is responsible for the recurring violence in Egypt.
Ibrahim said on his Facebook page, "The Salvation Front, which called for demonstrations, is responsible for the violence. Everyone must commit to stand united against vandalism."
He asked if throwing petrol bombs at the presidential palace is a form of peaceful protest and if it is a commitment to rejecting violence.
He stressed that his party is committed to restraint and will not direct its supporters to go to the clashes.