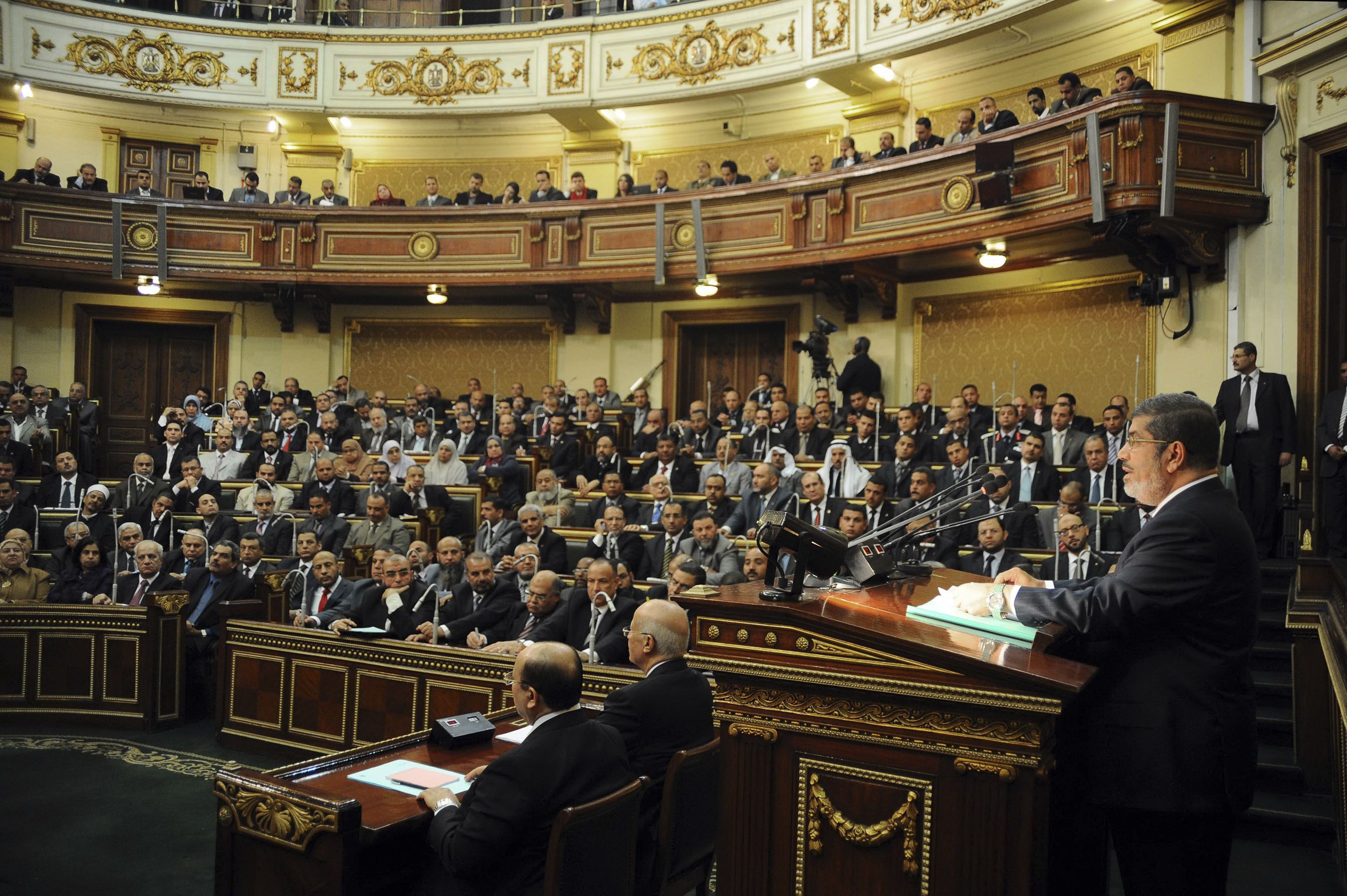 Egyptian President Mohamed Mursi delivers a speech to the Shura Council, or upper house of parliament, in Cairo December 29, 2012. REUTERS/Egyptian Presidency/Handout
Egypt's Shura Council (upper house of parliament) will reconvene on Wednesday after legislative authority has been assigned to it.

The council began its sessions with its new members taking constitutional oaths last week and forming a new committee to study President Mohamed Mursi's statement to it on Saturday.

The council will discuss in tomorrow evening's session a joint report of the irrigation and industrial committees on developing the North Coast and deserts.

The upper house was granted legislative authority upon the approval of the new constitution after it was held temporarily by the president due to the dissolution of the People's Assembly.

The council is now expected to legislate a parliamentary elections law to pave the way for a new house of representatives to be elected in order to assume legislative power.