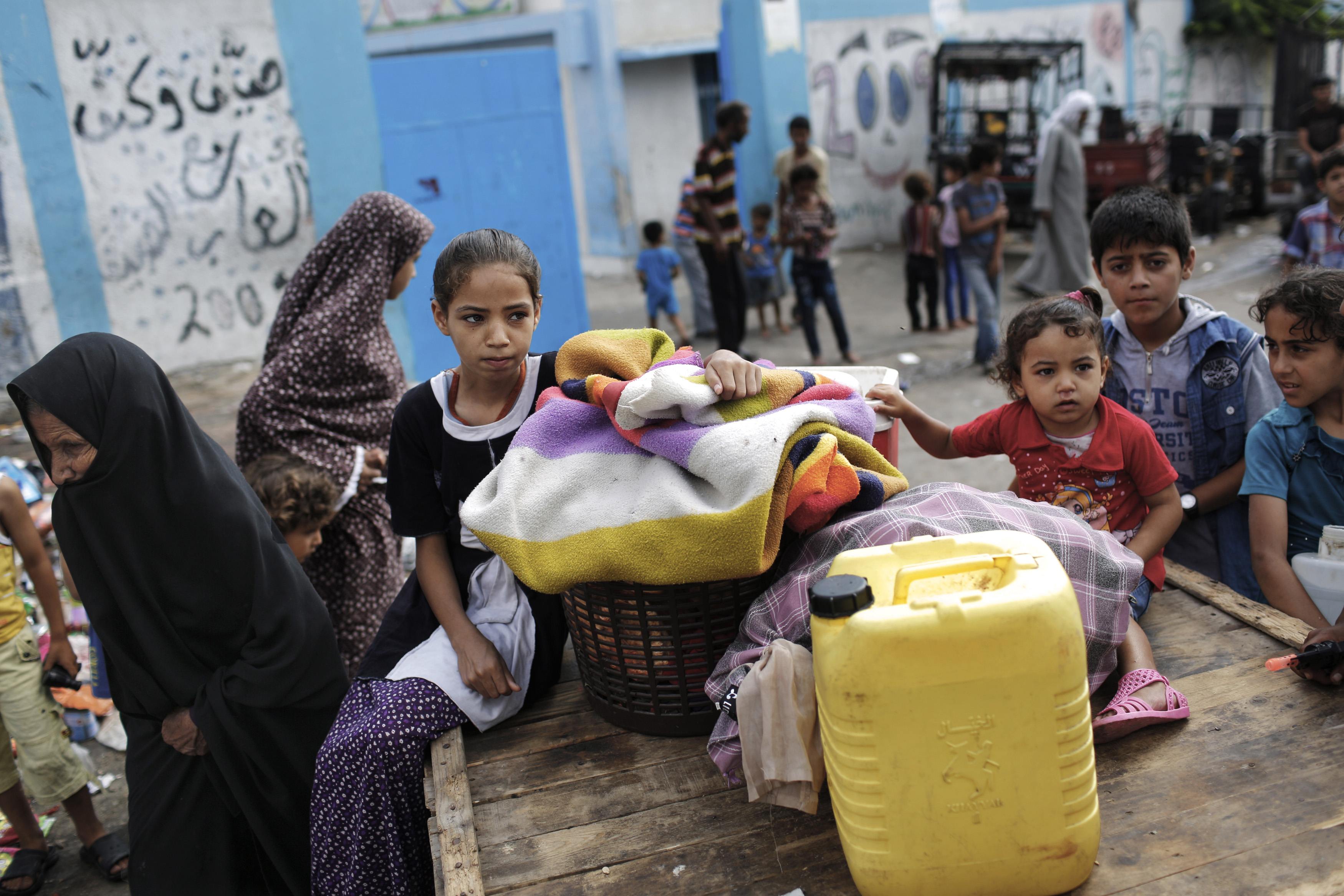 Palestinian women and children gather outside a United Nations-run school acting as a shelter for residents who fled their homes during an Israeli ground operation, in Jabaliya in the northern Gaza Strip July 29, 2014
CAIRO, Aug 1 (Aswat Masriya) - Egypt has called upon Palestinian and Israeli governments to send their delegations to Cairo to discuss Gaza crisis, the Egyptian Foreign Ministry said in a statement on its official Facebook page.
"Egypt emphasizes the importance of both sides committing to the ceasefire to hold the negotiations under favorable conditions and reach the desired results," the statement added.
Israel and Palestinian factions in Gaza Strip have agreed to a three-day humanitarian truce which went into effect Friday morning.
Both delegations will fly to Cairo to discuss a "long-term" truce with the Egyptian government, a joint statement by U.S. Secretary of State John Kerry and U.N. Secretary General Ban Ki-moon announced Thursday.