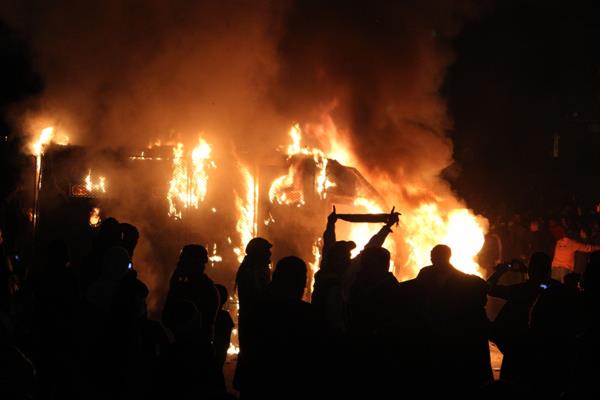 Protesters set fire to police armored vehicle in Tahrir Sqaure of Cairo on January 28, 2013. - Ahmed Hamed/Aswat Masriya
Protesters in Tahrir Square formed on Monday a human shield around the Semiramis Hotel to protect it, an eyewitness told Aswat Masriya.

Scuffles erupted between protesters and security forces in downtown Cairo, resulting in the injury of dozens and torching an armored vehicle that belonged to the security forces.