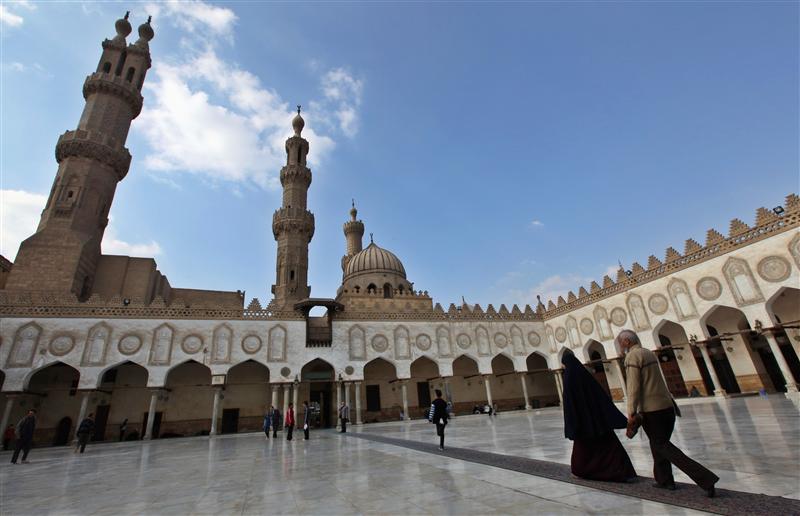 Al-Azhar mosque - Amr Dalsh/Reuters
Egypt's highest Islamic institution, al-Azhar, has slammed what it called "a campaign by international powers and organisations," as well public figures in Egypt, to promote and legalise homosexuality.
In a statement released on Thursday, Azhar rejected same-sex marriage, stating that marriage in Islam is only between a man and woman, and that Islam prohibits all "sinful" extramarital affairs, referring to the recent decision of the US Supreme Court to end the same-sex ban.
The Islamic institution also said it rejected all campaigns to spread and legalise homosexuality and same-sex marriage in the Muslim world. Social media users worldwide have declared support for same-sex marriage, launching "Rainbow avatars" and "#Lovewins" online campaigns.
The Egyptian Orthodox Coptic Church also shares the same opinions when it comes to same-sex marriage and relationships in general.
"Humanity already is having a huge moral and religious crisis, as well rebellion, which is an entry to atheism and all forms of extremism, including same-sex marriage," said Pope Tawadros II at his meeting with Orthodox Coptic churches in Alexandria earlier this week.
Renowned Egyptian actor Khaled Abu Naga recently came under fire in the Egyptian media for showing his support for same-sex marriage on Facebook.
Several TV talk shows and newspapers attacked Abu Naga, accusing him of spreading immorality and homosexuality in Egypt.
Egyptian TV host Mona al-Iraqi also used Facebook to declare her support for same-sex marriage. Earlier this year, Iraqi aided security forces in arresting 26 men at a Cairo bathhouse who were later accused of debauchery, a legal term usually applied to homosexual activity.