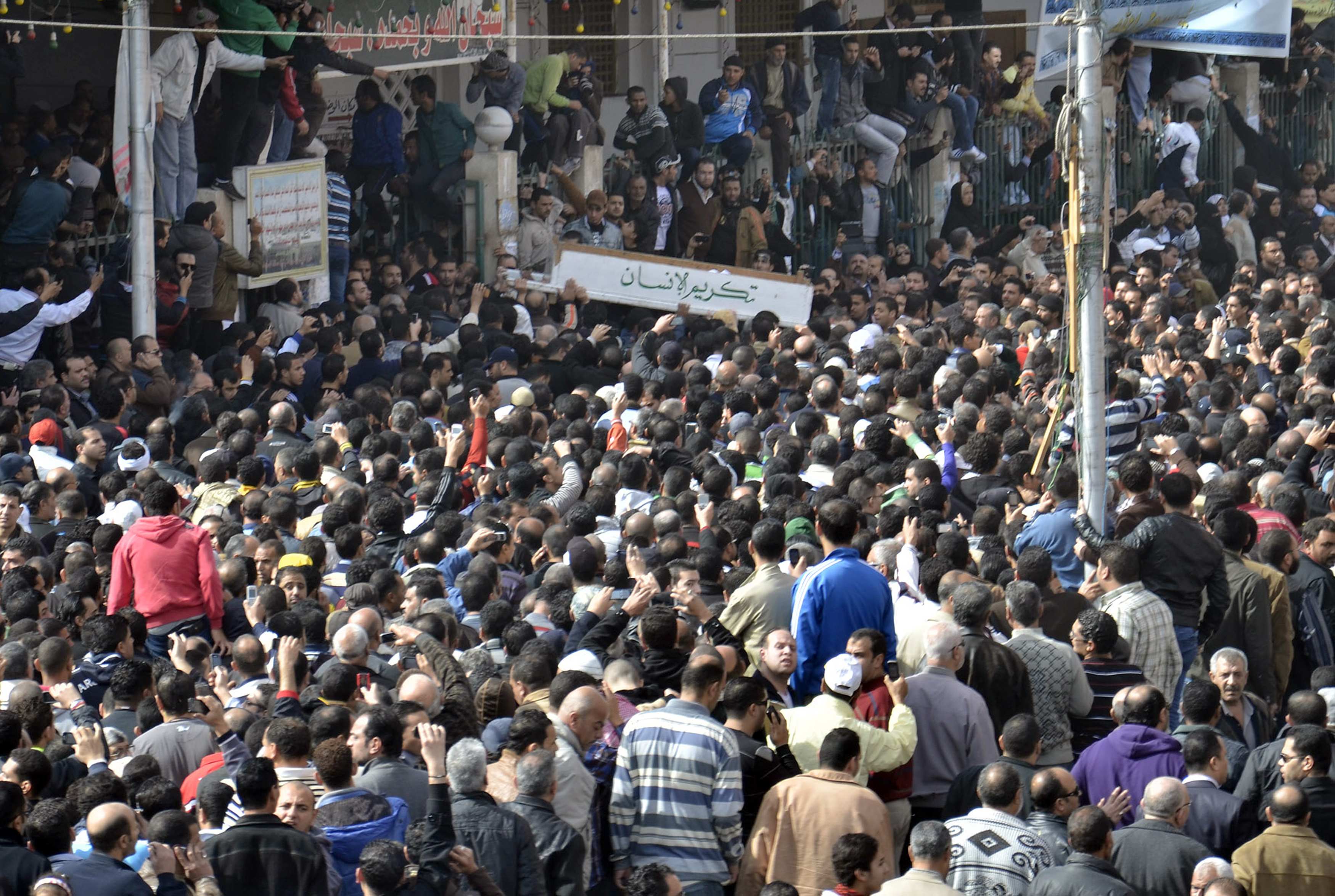 Mourners attend the funerals of 33 people who died on Saturday, during clashes provoked by a court verdict on a deadly stadium disaster last year, in Port Said January 27, 2013. REUTERS/Stringer
Egypt's Second Field Army members on Monday thwarted an attempt to break into Port Said General Prison, official spokesman of the Armed Forces Colonel Ahmed Mohamed Ali said.
A group of six armed people on motorcycles clashed with army forces and exchanged gunfire, Colonel Ali said in a statement published on his Facebook page.
The group escaped, Ali stated, adding that no injuries were reported in the ranks of the army.
President Mohamed Mursi on Sunday imposed a curfew from 9 p.m. to 6 a.m. and declared a state of emergency in Port Said, Suez, and Ismailia for 30 days.
The decision came after clashes between protesters and police forces that started on the anniversary of the January 25 uprising left almost 50 people dead, most of whom are in Port Said.