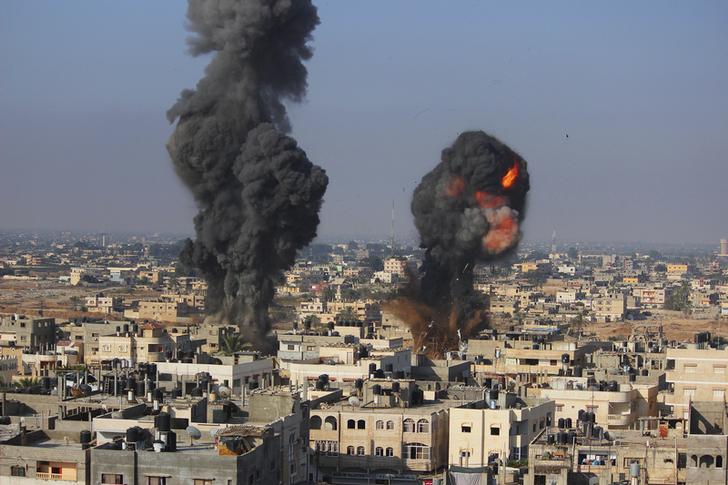 Smoke and flames are seen following what police said was an Israeli air strike in Rafah in the southern Gaza Strip July 9, 2014. REUTERS/Stringer
CAIRO, July 9 (Aswat Masriya) Egypt's presidential office said on Wednesday that Egypt is making extensive phone calls with concerned parties to protect Palestinian civilians from Israeli strikes.
Tens of airstrikes have in the past week been sent into Gaza killing at least 20 in what Israel has described as a possibly prolonged attack on Palestinian militants in response to Hamas rockets.
Israel's attacks followed the finding of the bodies of three Israelis who Israel said were kidnapped and killed by Hamas militants.
Ihab Badawi, Egypt's presidential spokesman, had said that President Abdel Fattah al-Sisi received a phone call from Palestinian President Mahmoud Abbas on Tuesday to discuss latest developments.