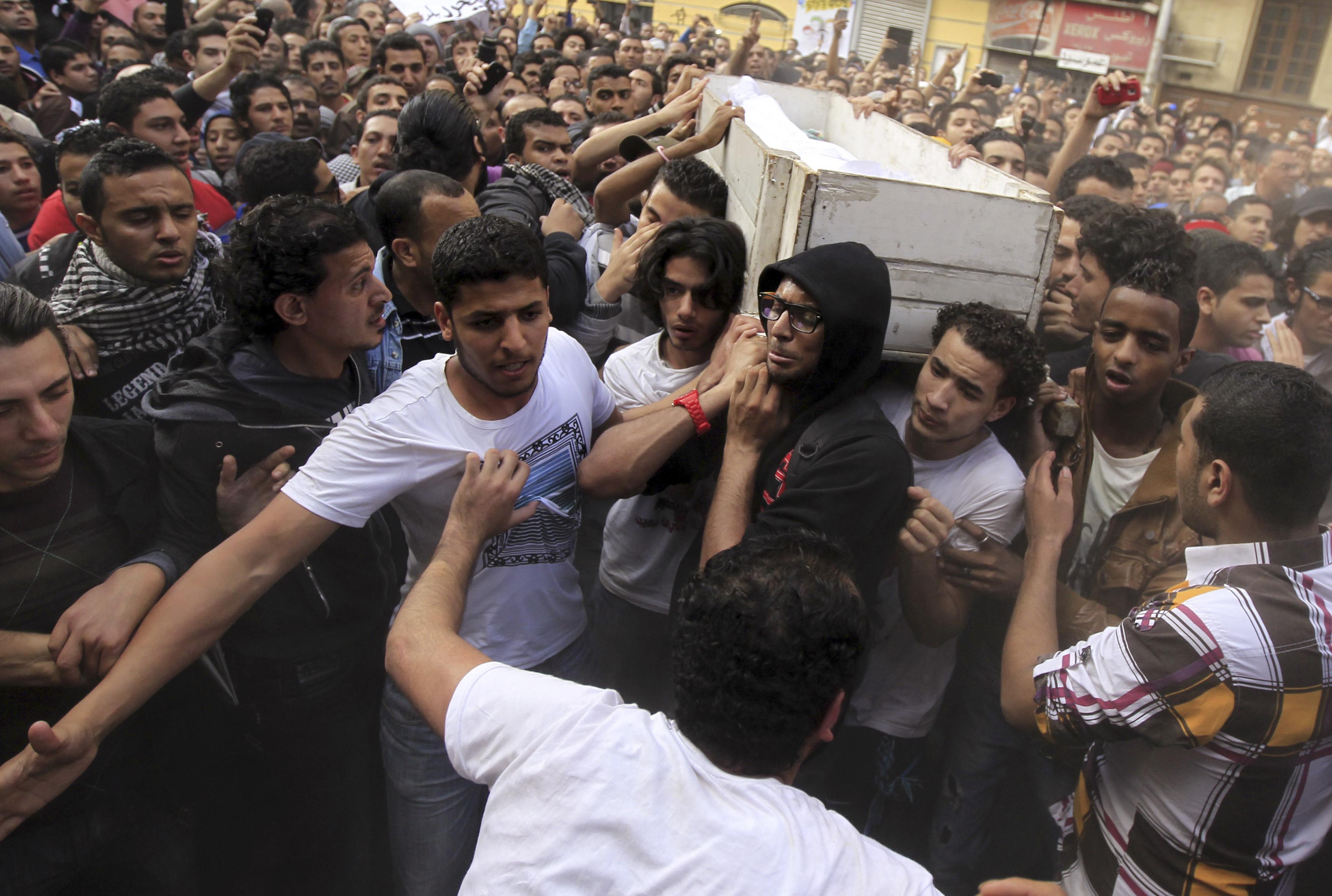 Egyptians attend the funeral of youth activist Gaber Salah, also known as Gika, at the Omar Makram mosque in Cairo November 26, 2012. Reuters/Mohamed Abdel Ghany
Thousands of protesters marched to Tahrir Square on Monday to commemorate the death of activist Gaber Salah (Gika) who was a member of the April 6 youth movement.

The funeral procession moved from Omar Makram Mosque to Mohamed Mahmoud Street then to Tahrir Square down to his burial chamber.

Gaber was shot in clashes between police and protesters in Mohamed Mahmoud Street on the anniversary of lethal street violence between activists and security.
Mourners raised flags and portraits of Gika, chanting "There is no god but Allah" among other slogans.

Meanwhile, Al-Jazeera aired footage of hundreds of protesters in Damanhour also marching to commemorate the death of Islam Masoud who was killed in confrontations by the Muslim Brotherhood's headquarters on Sunday.