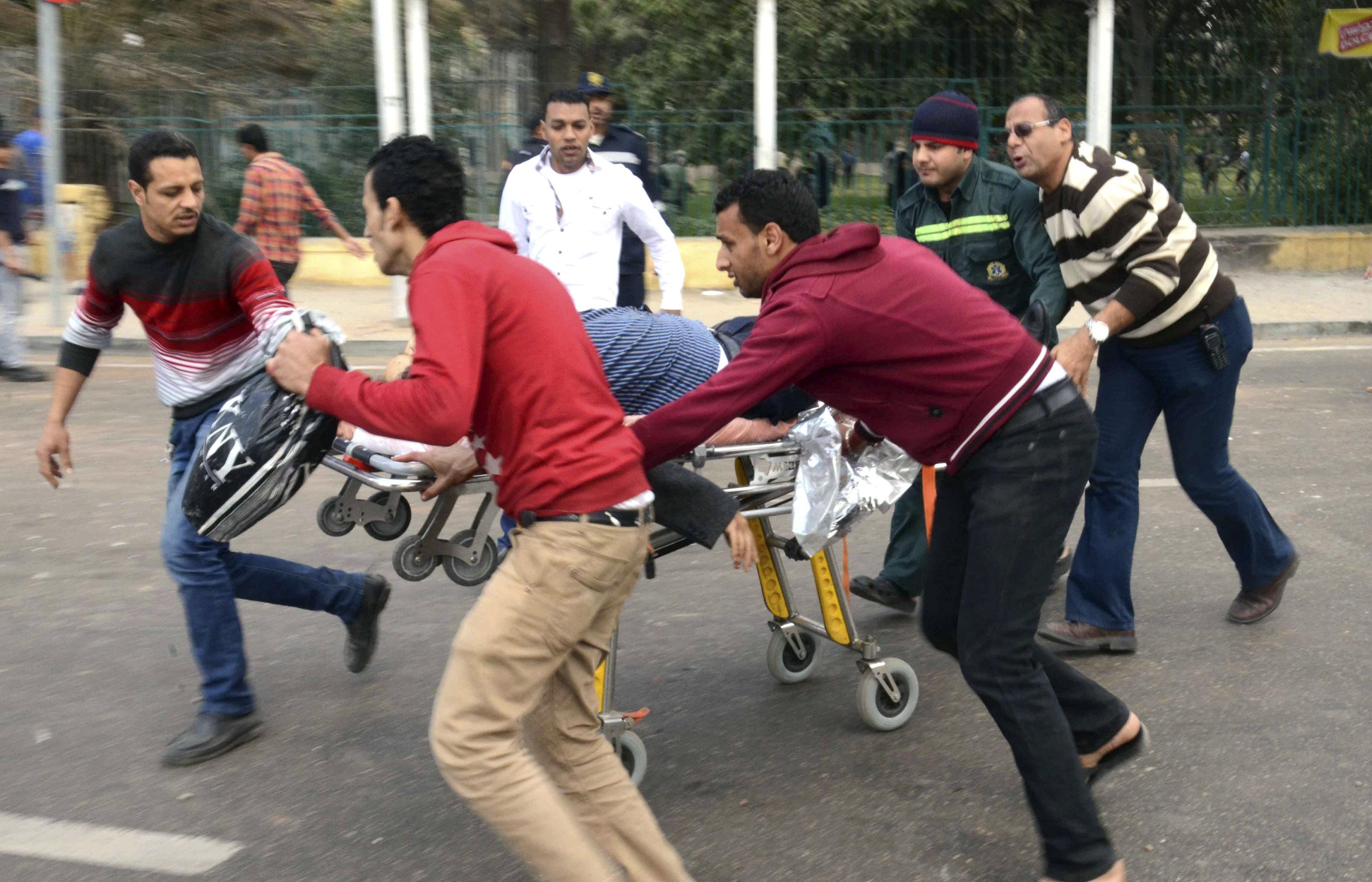 People use a stretcher to transport the body of a police officer who was killed in explosions near Cairo University April 2, 2014. REUTERS/Al Youm Al Saabi Newspaper
A high school student died on Thursday from wounds suffered during last week's clashes at Cairo University, the head of Qasr Al-Aini Hospital has announced, as reported by Al-Ahram's Arabic news website.

Hossam Salamah, a student at Al-Saideya High School, located across the street from Cairo University, was severely injured in last week's clashes between security forces and students from the university.

Head of Qasr Al-Aini Hospital Hisham Abo-Eisha said that Salamah died from a birdshot wound to front of his head.

On March 26, clashes erupted at Cairo University between security forces and students protesting a Minya court handing out a mass death sentence to hundreds of Muslim Brotherhood supporters.

One other student died and eight were injured in the clashes, according to the health ministry.

The clashes began when the pro-Brotherhood students tried to move their protest from the university's campus to nearby Al-Nahda Square and were met by security forces, who forced the students back onto the campus, state-run TV reported last week.

The students shot fireworks at the police and pelted them with stones, state-run TV added.

Meanwhile, three bombs exploded at Cairo University on Wednesday, killing one policeman and injuring at least five others.