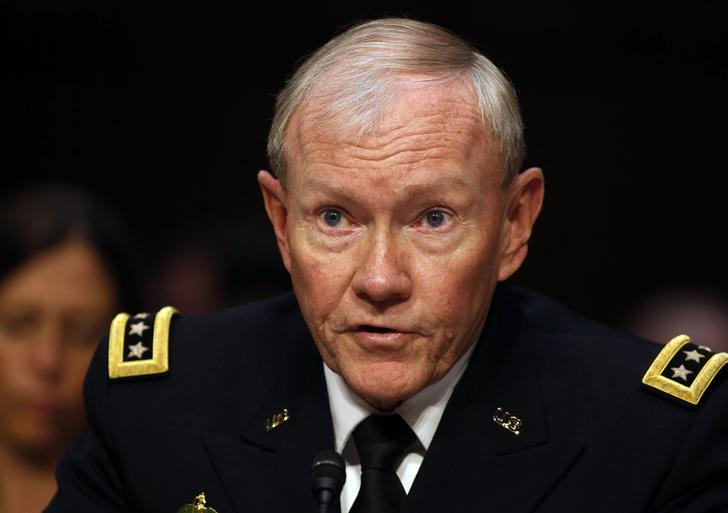 Chairman of the Joint Chiefs General Martin Dempsey testifies about pending legislation regarding sexual assaults in the military at a Senate Armed Services Committee on Capitol Hill in Washington, June 4, 2013. REUTERS/Larry Downing
WASHINGTON, July 3 (Reuters) - U.S. Chairman of Joint Chiefs of Staff General Martin Dempsey on Wednesday warned the Egyptian military of consequences if its overthrow of President Mohamed Mursi is viewed as a coup.
"At the end of the day it's their country and they will find their way, but there will consequences if it is badly handled," he told CNN. "There's laws that bind us on how we deal with these kinds of situations."
Dempsey's remarks refer to the laws that require the United States to cut off aid when a democratically elected government is deposed by military coup or decree. The United States sends $1.5 billion every year to Egypt, most of it in military aid. (Reporting by Alina Selyukh; Editing by Philip Barbara)