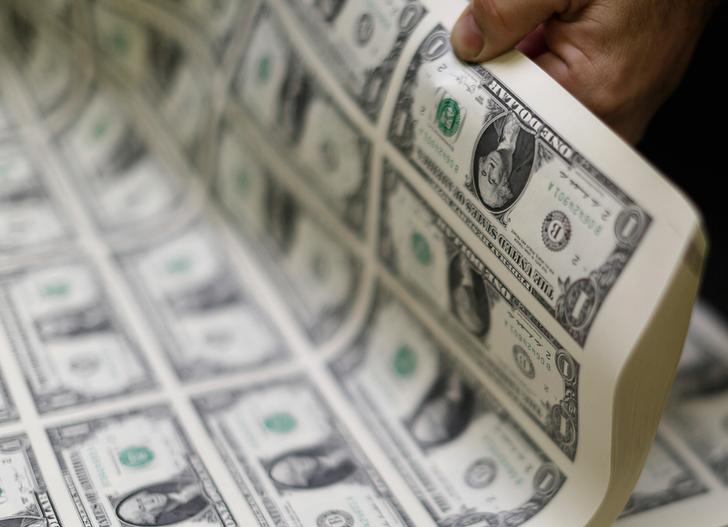 United States one dollar bills are curled and inspected during production at the Bureau of Engraving and Printing in Washington November 14, 2014. REUTERS/Gary Cameron
By Hend Kortam
CAIRO, Dec. 15 (Aswat Masriya) - The African Development Bank (AfDB) approved a $500 million soft loan to Egypt's cash-strapped government, according to an announcement by Egypt's international cooperation minister on Tuesday.
This is part of a wider economic development programme which will see the bank support Egypt with $1.5 billion over three years, Minister Sahar Nasr said in a statement emailed to Aswat Masriya.
The loan comes at a time when the Egyptian government is scrambling to collect money before the end of the year.
On Oct. 14, Egypt's finance minister said his country will receive a loan worth $3 billion over three years from the World Bank to support the Egyptian state's general budget. Egypt is waiting on the bank's approval of the loan.
At the time, Minister Hany Kadry Dimian said the government is "open to all options to finance the budget and fill the funding gap in any way, but in the appropriate time and amount."
Egypt suffers from a myriad of economic issues, including a serious dollar shortage and has heavily devalued the pound since the beginning of 2015.
Years of political turmoil have taken a toll on the economy, halving the state's foreign reserves and driving away tourists.
Prime Minister Sherif Ismail told Reuters in an interview in October that Egypt is low on dollars and aims to collect $4 billion before yearend by taking out loans worth $1.5 billion from the World Bank and the African Development Bank.
Ismail added that Egypt would also offer land for sale to Egyptians abroad worth $2.5 billion.
Egypt is a founding member of the AfDB and since 1974, has been receiving help from the bank to support its power sector. The AfDB nas helped Egypt build El-Kureimat Power Plant complex and is supporting the sector with three other power-generation projects, through loans worth $1.2 billion.1.2 billion