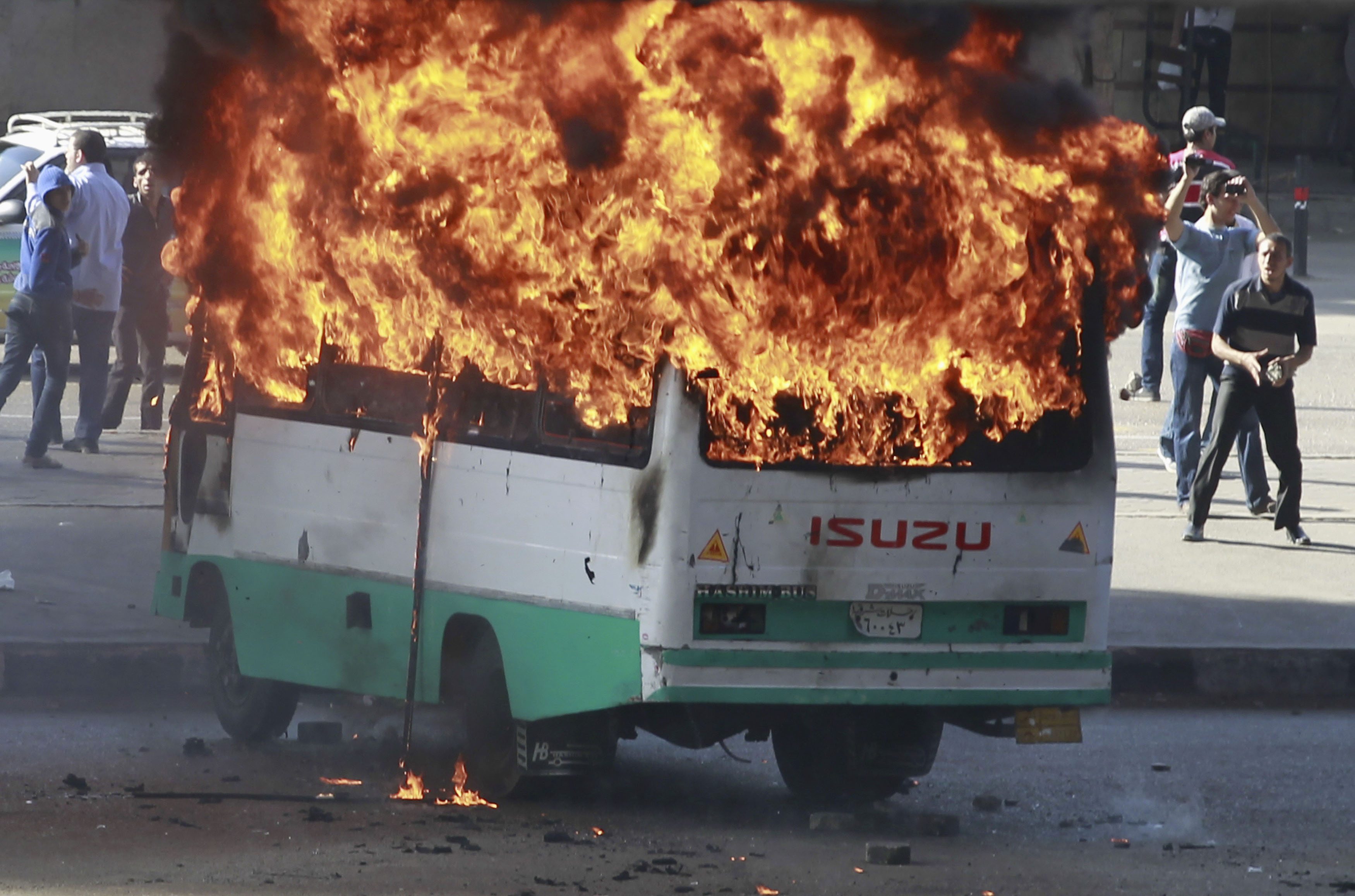 Anti-Mursi demonstrators set fire to a bus belonging to Muslim Brotherhood supporters, near Tahrir Square in Cairo, April 19, 2013. REUTERS/Mohamed Abd El Ghany
CAIRO, Mar 21 (Aswat Masriya) - Unknown assailants torched on Friday morning a police checkpoint at Gharbiya's Mahalla Abu Ali Village on the Mahalla-Mansoura Road.
The assailants threw petrol bombs at the checkpoint and escaped, eyewitnesses reported.
The attack did not result in any casualties but the fire destroyed large sections of the checkpoint.
Gharbiya's security director, Major General Osama Bedeir, said that security officials and criminal evidence experts inspected the scene.
On Thursday, unidentified assailants set the Helwan traffic unit on fire.
Violence has been escalating in Egypt after former President Mohamed Mursi was deposed last July following mass protests against his rule.