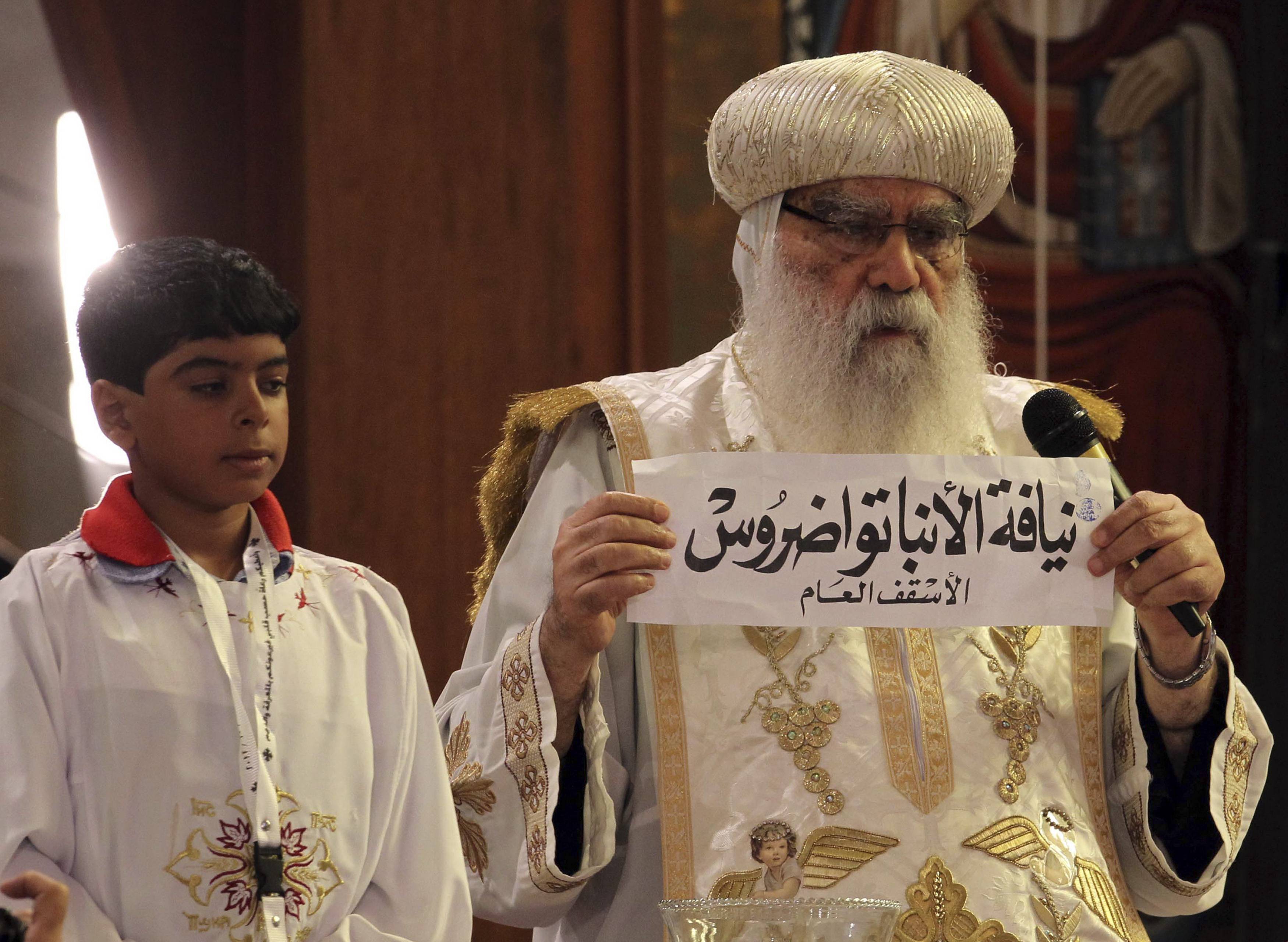 Egyptian caretaker of the Coptic Church, interim Pope Bakhomious (R) holds a piece of paper with the name of Bishop Tawadros written on it, after it was picked by Bishoy Gerges in Cairo November 4, 2012.- Reuters/Mohamed Abdel Ghany
Egyptian President Mohamed Mursi promised Christians on Wednesday equal rights, insisting that he will not tolerate discrimination, his spokesman said.

Mursi met with the newly-elected Coptic Christian Pope Tawadros II who is the Pope of Alexandria and the Patriarch of Saint Mark Episcopate.

In the meeting, Mursi stressed on the importance of national unity and reaching a consensus on the country's constitution, reported the Middle East News Agency.

Egypt's president officially declared Tawadros II as pope upon his crowning on Sunday, November 18.