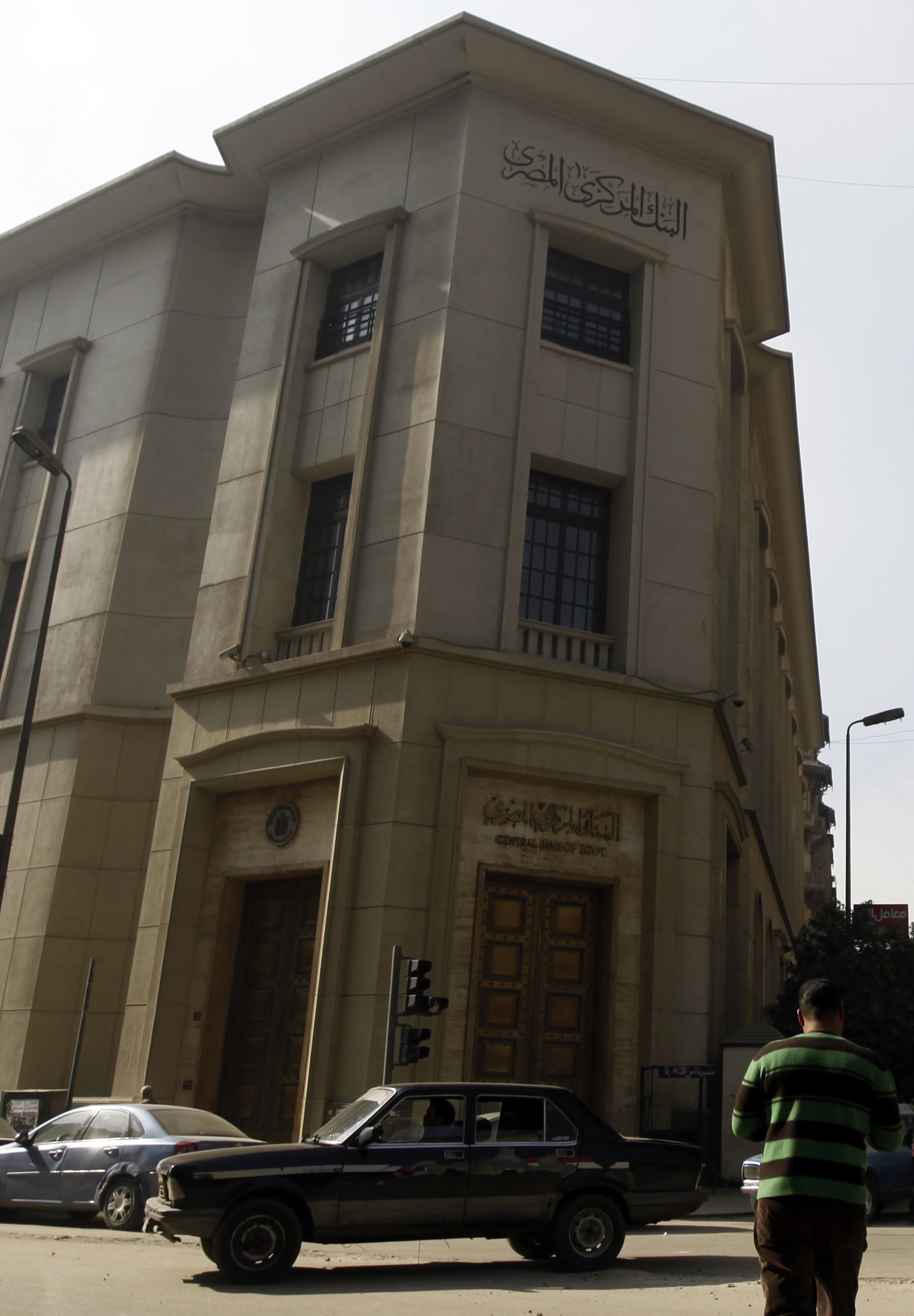 People walk in front of Central Bank of Egypt Headquarters in Cairo December 30, 2012. REUTERS/Amr Abdallah Dalsh
The Middle East News Agency (MENA) reported on Monday that the price of the U.S. dollar went up to exceed 6.42 L.E. in banks. A source from Bank Misr confirmed the figure to Aswat Masriya.
The state-owned agency said, citing unnamed banking sources, "The average selling price of the dollar in banks amounted to 6.42 Egyptian pounds, while the average purchase price is 6.35 pounds."
The president said on Monday that "the rising price of the dollar does not bring concerns," explaining that the market will return to stability within days.
Egypt's central bank had introduced a new system for bidding the sale of the U.S. dollar in order to maintain foreign reserves, saying it had reached a "critical minimum."
According to the new system, the client pays two percent commission on purchases of U.S. dollars.
The agency also reported that the U.S. dollar exchange rate rose up to an average selling price of 6.45 L.E. and 6.4 pounds for buying.