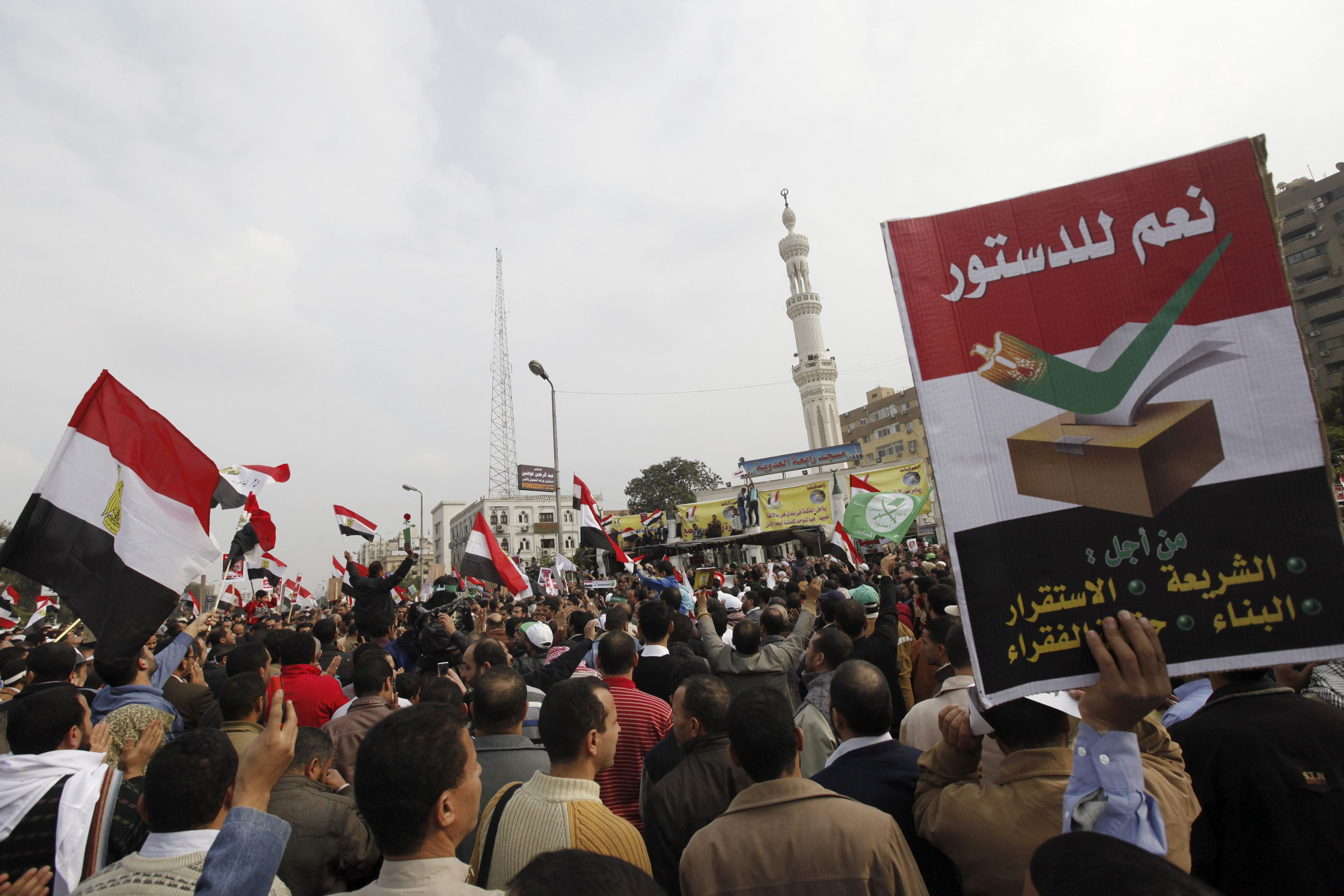 Supporters of Egyptian President Mohamed Mursi and members of the Muslim Brotherhood chant pro-Mursi slogans during a rally in Rabaa El Adaweya Mosque square in Cairo December 14, 2012. Flag-waving supporters of the president staged a final rally on Friday before a divisive referendum on a new constitution that the Islamist leader hopes will bring an end to weeks of political crisis and street clashes. The sign reads: "Yes to constitution" - REUTERS/Amr Abdallah Dalsh
Islamist parties, including the Muslim Brotherhood's Freedom and Justice Party that brought President Mohamed Mursi to power, will demonstrate on Friday, June 21, to renounce violence.
The decision was announced in a press conference on Wednesday.
Anti-regime movements are expected to rally on June 30 to call for early elections and express their stance against the Mursi administration.