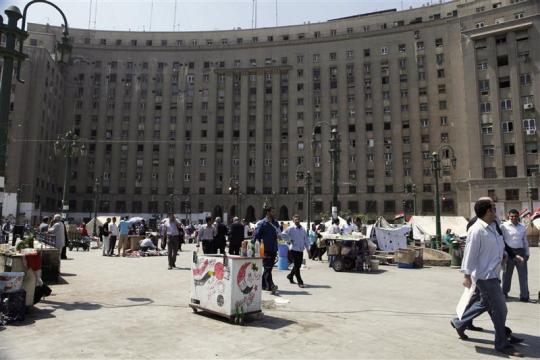 Mogamma building, Egypts biggest administrative building. - Asmaa Waguih/Reuters
Protesters in Tahrir Square continue shutting down Cairo's Mogamma for the third day in a row, reported the Middle East News Agency.
The protesters prevented citizens and public servants from entering the Mogamma, Egypt's largest government building.
Some of the public tried to persuade the protesters to open the Mogamma so that they can run their errands, but the protesters refused.
They stressed that they would not reopen the Mogamma unless their demands are met.