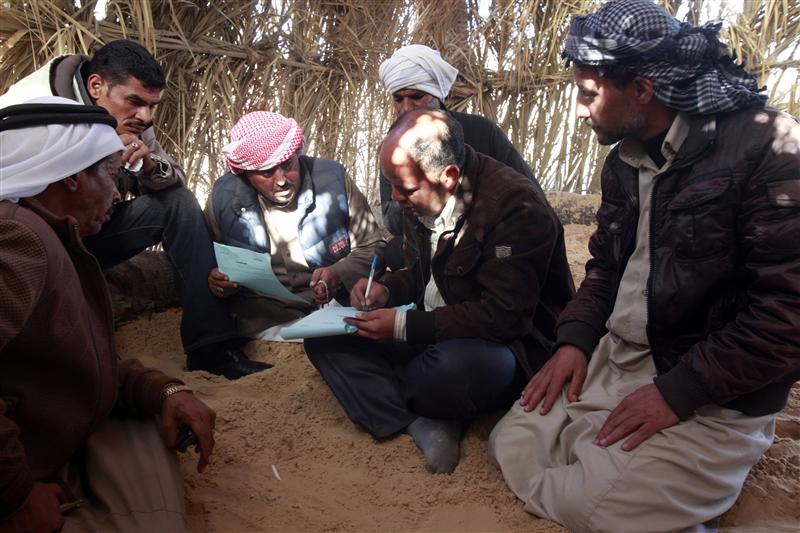 Sinai Bedouins - Asmaa Waguih/Reuters
NORTH SINAI, Oct 12 (Aswat Masriya) - Residents in Egypt's Sinai Peninsula found three dead bodies south of Arish on Sunday morning, a security source from the police told Aswat Masriya.
The three bodies, shot in the head, belonged to youth of known tribes in North Sinai, according to the security source.
Incidents of finding dead bodies in North Sinai have become more frequent recently.
Last week, unknown gunmen shot a civilian dead in Arish.
Militants in the Sinai have stepped up attacks on policemen and soldiers since the military's ouster of President Mohamed Mursi of the Muslim Brotherhood in July 2013, which followed mass protests against his rule.
Ansar Bayt al-Maqdis has claimed responsibility for several terrorist attacks in Cairo and Sinai, including an attempt on Interior Minister Mohamed Ibrahim's life last September.
According to the government, nearly 500 people, mostly security personnel, were killed in armed attacks and bombings in the Sinai Peninsula and other cities.
Sinai has witnessed its most stringent security crackdown in years since Mursi's ouster.