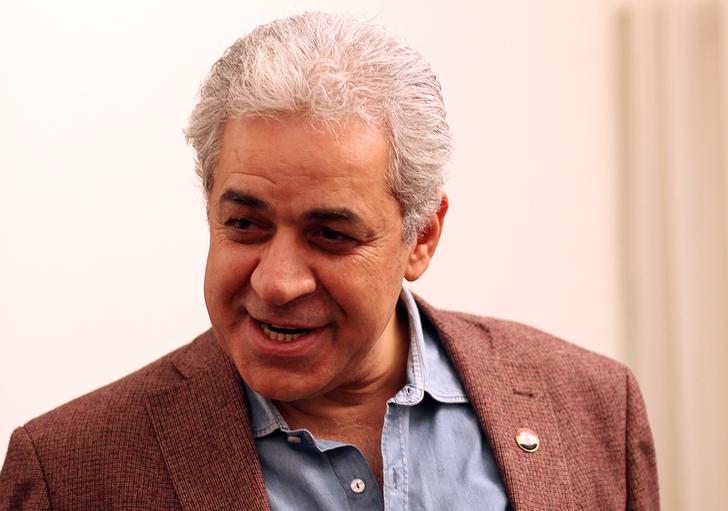 Leftist leader Hamdeen Sabahi speaks during an interview with Reuters in Cairo, April 29, 2013. REUTERS/Asmaa Waguih
CAIRO, April 19 (Aswat Masriya) The campaign of potential presidential candidate Hamdeen Sabahi called on supporters on Saturday to gather to celebrate that he has officially submitted his presidential bid.
Sabahi submitted his documents to the presidential elections commission earlier on Saturday with over the required number of endorsements.
The leftist politician came third in the 2012 elections that brought Mohamed Mursi of the Muslim Brotherhood to power.
Supporters shouted "bread, freedom and social justice" as they accompanied Sabahi early on Saturday.
Only Egypt's former army chief Abdel Fattah al-Sisi has also submitted his documents to officially run for the May elections.