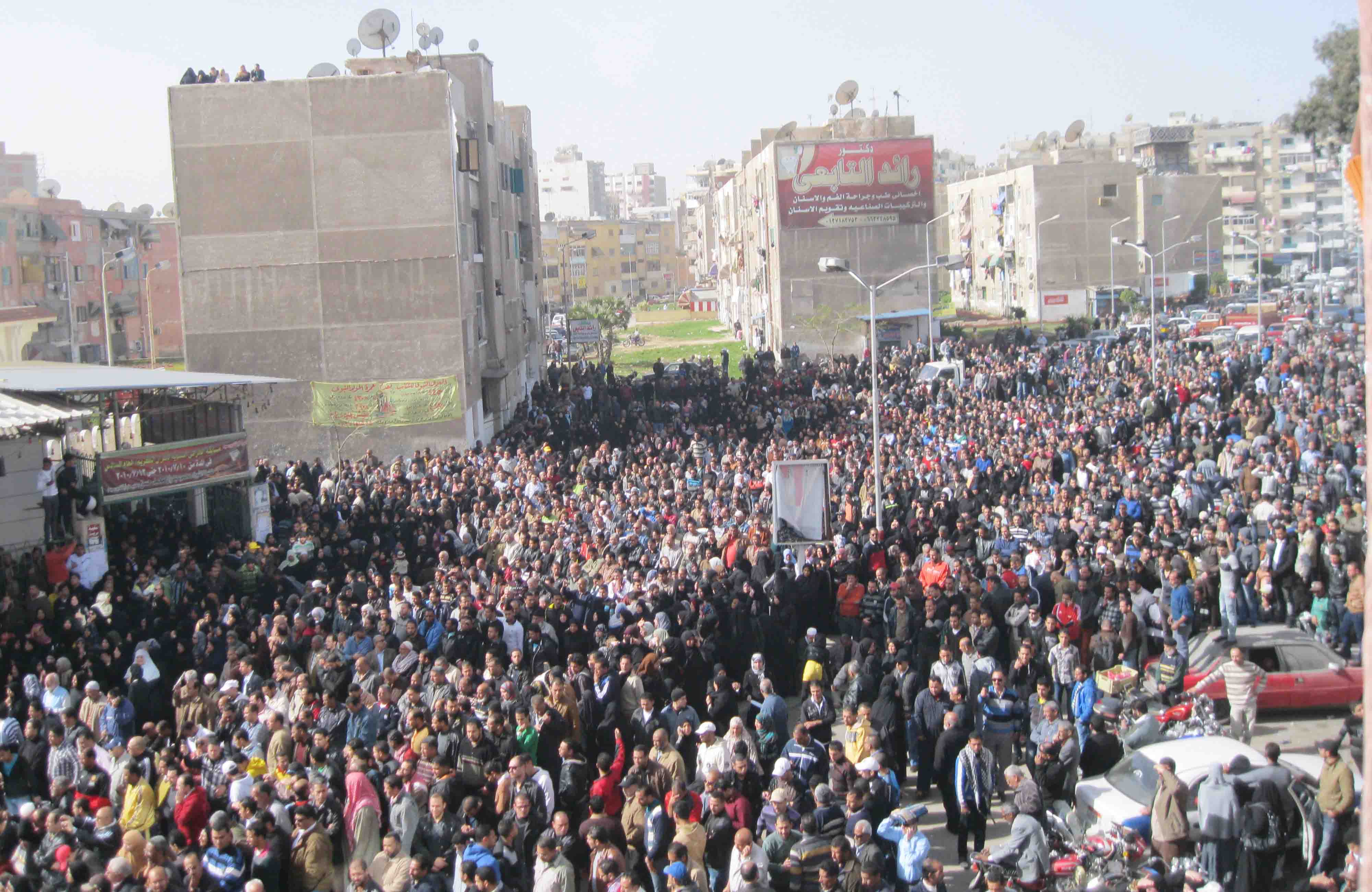 Tens of thousands of Port Said residents rallied on Sunday to mourn 29 people who were killed in violence that erupted on Saturday when a court sentenced 21 defendants to death for their involvement in the 2012 deadly stadium riots. January 27, 2013. AbdelHamid Basala/Aswat Masriya
CAIRO, Jan 28 (Reuters) - Thousands of people turned out on the streets of Port Said on Monday to attend the funerals of the latest victims of violence in the Egyptian city where President Mohamed Mursi has declared a state of emergency, state television images showed.
The mourners bore coffins above their heads and some waved teargas canisters at the camera. Seven people were killed on Sunday at funerals for the 33 who had died in riots a day earlier.
Gunshots were heard and teargas was fired during Sunday's processions where rage turned against the government, but there were no immediate reports of a repeat of those incidents on Monday.
(Writing by Edmund Blair; Editing by Janet Lawrence)