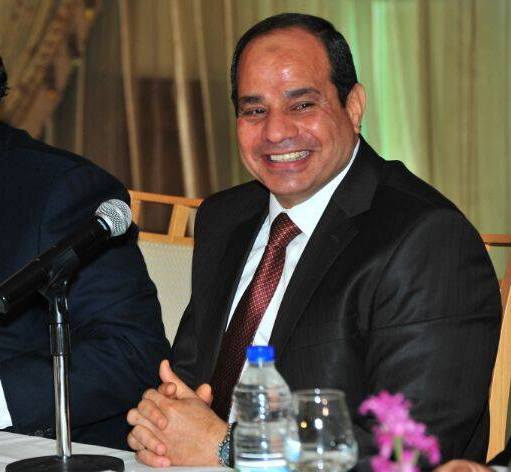 Presidential contender and former Defence Minister Abdel Fattah al-Sisi - photo from his electoral campaign
CAIRO, Sept 1 (Aswat Masriya) – President Abdel Fattah al-Sisi called on Monday for studying possible compensation for citizens of governorates excluded from the ongoing demarcation plans.
Sisi met with Prime Minister Ibrahim Mehleb, Local Development Minister Adel Labib and the governors of Alexandria, Marsa Matrouh, Kafr el-Sheikh, Daqahliyah, Gharbiya and Menoufiya on Monday to discuss the new plan for border demarcation.
Sisi called for revising all economic, social and practical considerations for the governorates' border demarcation before issuing a presidential decree adopting the new plan, according to a presidency statement.
The plan is set to introduce big changes to Egypt's map. The demarcation would increase the size of some governorates at the expense of others. It would also give all Upper Egypt's governorates an outlet to the Red Sea.
The demarcation plan involves adding three new governorates to Egypt's map: one in central Sinai, one in the North Coast region of al-Alameen and a third combining the Western Sahara oases of Farafra and Bahariya. Northern governorates such as Gharbiya, Daqahliyah, Damietta and Kafr el-Sheikh will remain unchanged.
Mehleb had formed a committee headed by Labib to present a new border demarcation plan for Egypt's governorates.
The last changes to Egypt's map were introduced in 2008, when toppled President Hosni Mubarak issued a presidential decree adding the governorates of Helwan and October 6 to the map.