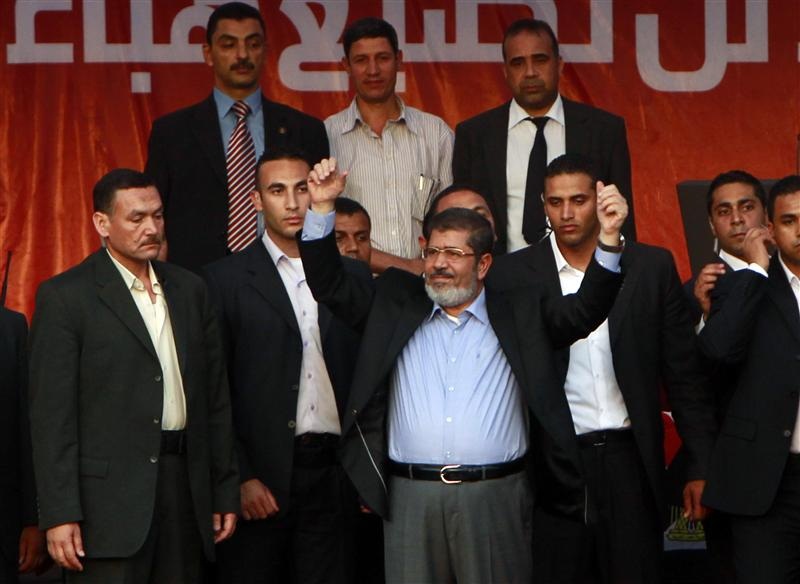 President Mohamed Mursi swearing a symbolic oath in Tahrir square on June 29 - Amr Dalsh/Reuters
President Mohamed Mursi has decided to increase the social bonus for state employees and pensioners by 15 percent and raise the social security pension from 200 pounds to 300 pounds as of today June 1.
More than 1.5 million citizens will benefit from this increase, the Middle East News Agency quoted Yasser Ali, acting spokesman of the president, as saying.
These two decisions are part of a step "to lift the burdens off the citizens, to achieve social justice and reduce poverty in the society," Ali added.