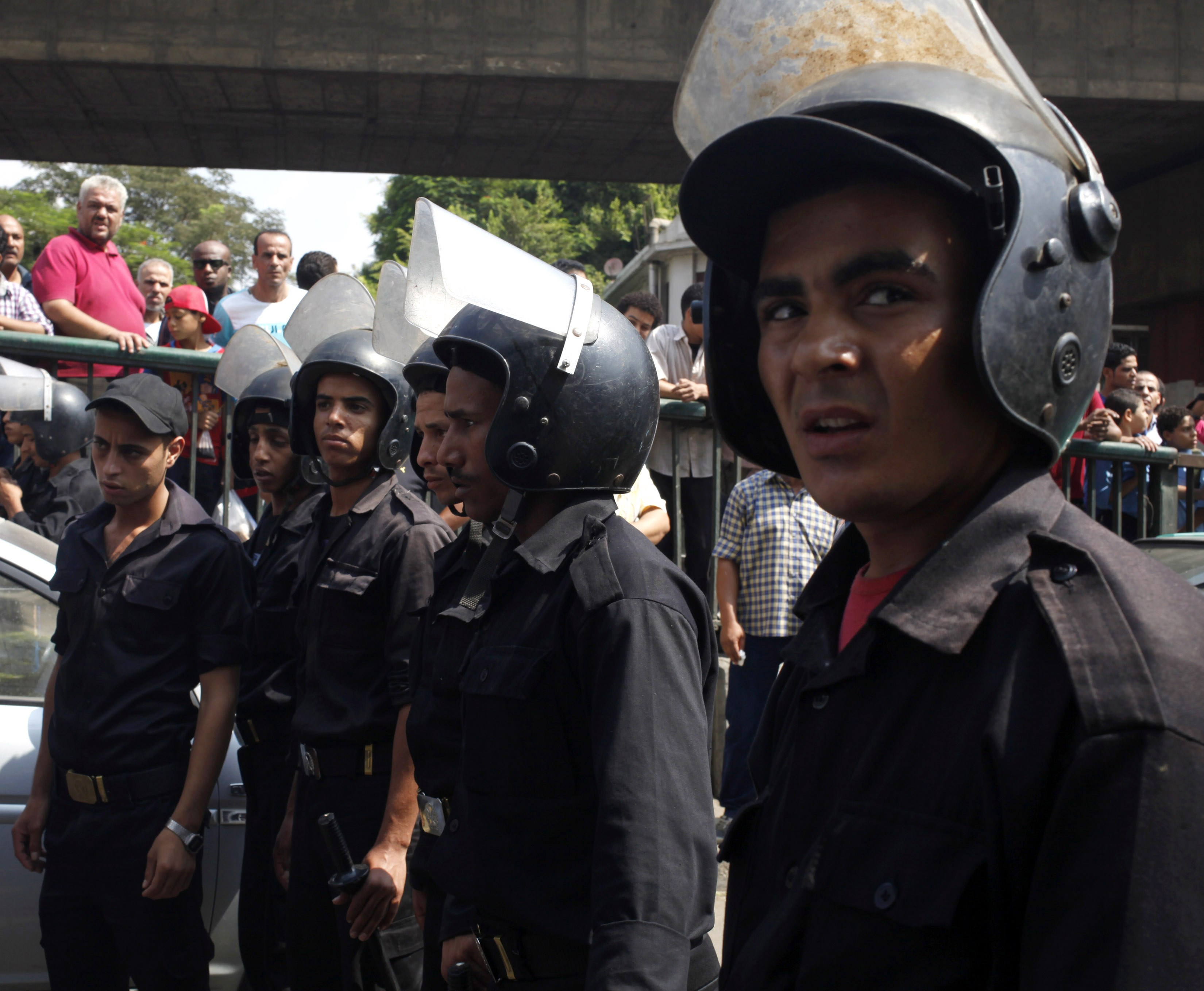 Police stand guard at the site of a bomb blast in Cairo, September 21, 2014. REUTERS/Asmaa Waguih
CAIRO, Sept 21 (Aswat Masriya) - One of the two police officers killed in a bomb blast near Egypt's foreign ministry in Cairo was a witness to the prison break case of Islamist President Mohamed Mursi from the Wadi al-Natroun prison, a source told Aswat Masriya.
Colonel Mohamed Mahmoud Abu Saree', who died following the blast that took place this morning, was the fourth witness in the case where Mursi and other Muslim Brotherhood leaders are accused of collaborating with foreign entities to escape prison during the January 25 uprising that toppled former President Hosni Mubarak in 2011.

"Abu Saree' testified in the case before the Ismailia Court of Appeals on April 14, 2013," said the source, who requested anonymity.
"He was the prison warden during the storming of the prison and he has presented the court with 125 pictures documenting the attack on the prison and the weapons and ammunition used."
An improvised explosive device went off at the July 26 Street near the Boulaq Abu Eila Police Station in downtown Cairo, according to an interior ministry statement. The explosion left several other security personnel injured, the ministry said.
The Cairo Criminal Court postponed on Sunday the trial of Mursi and 130 others in the prison escape case to October 1.