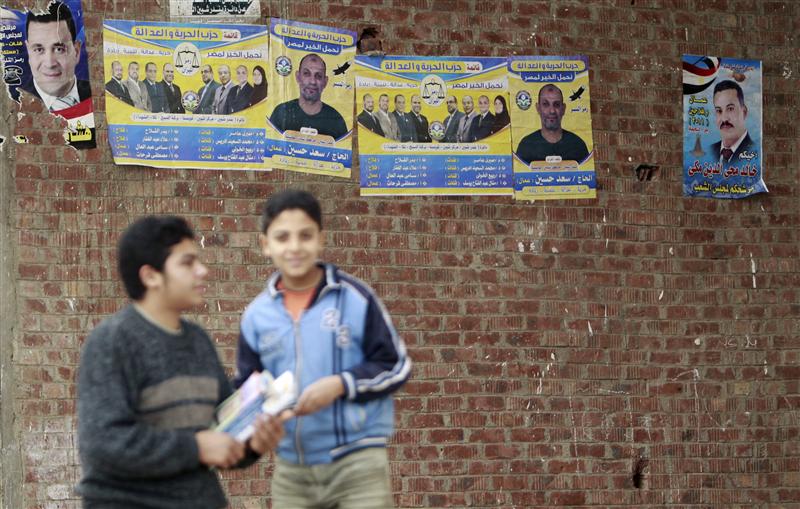 Boys stand near electoral posters of the Freedom and Justice Party outside a polling station during the second day of parliamentary elections at village of Kafr el-Moseilha, the hometown former president Hosni Mubarak, in the Nile delta province of Menoufia 80 km (50 miles) north of Cairo December 14, 2011. REUTERS/Amr Abdallah Dalsh
The Muslim Brotherhood won 27 percent of the total number of seats in Egypt's student union elections, said its spokesman Ahmed Aref, explaining that the group had run for 50 percent of that amount.
"We ran for 4,931 out of the 9,680 seats and not 100 percent of the seats and we succeeded, thanks to God, and secured 2,653 seats which is more than half the seats (54 percent) that we ran for," Aref said in a post on his official Facebook page on Thursday.
The spokesman accused opposition forces of spreading false information to distort the image of the Brotherhood's popularity.
Opposition leaders, Mohamed ElBaradei and Hamdeen Sabahi, had both congratulated students for electing independent and liberal candidates.