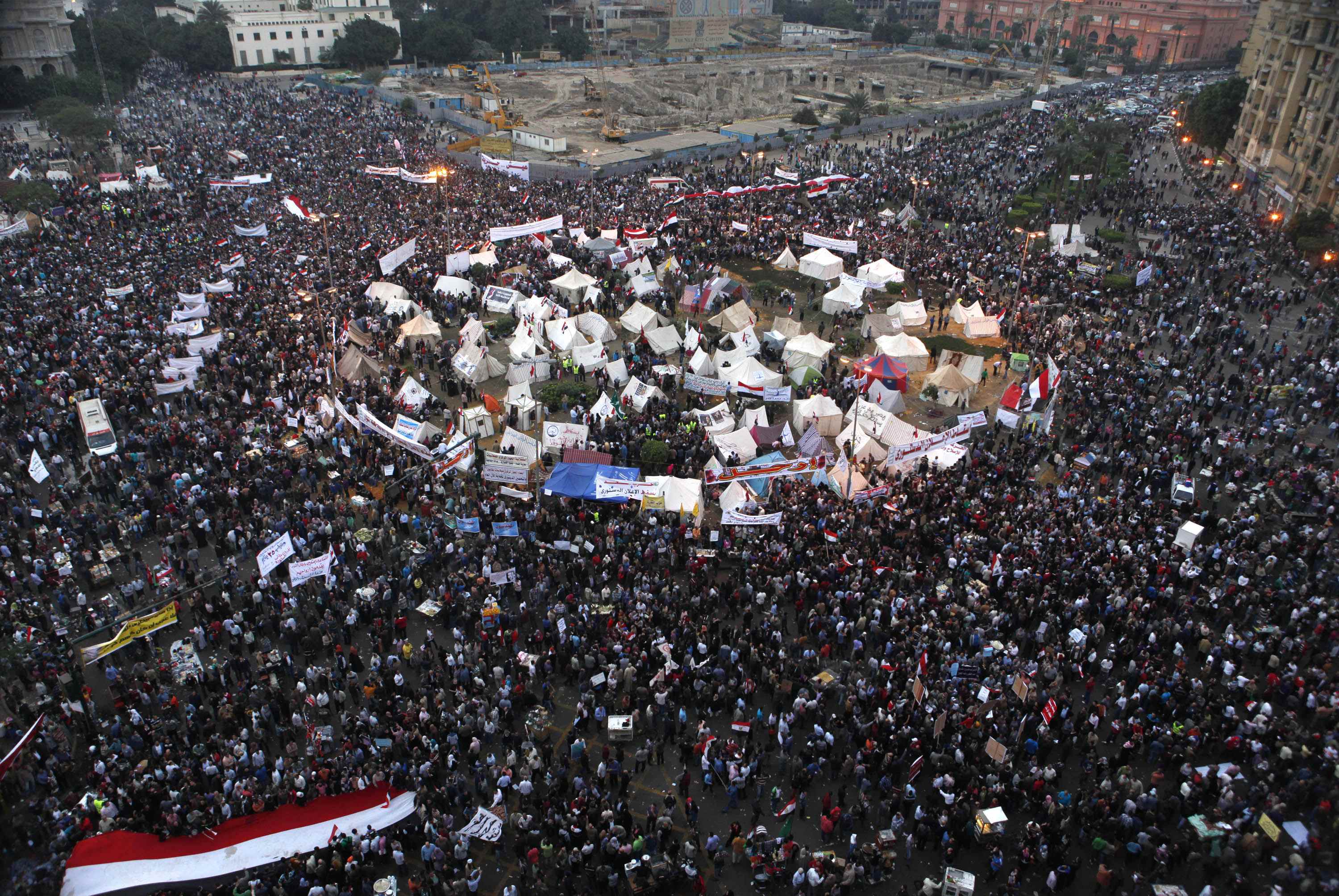 Anti-Mursi protesters chant anti-government slogans at Tahrir Square in Cairo November 27, 2012. Opponents of President Mohamed Mursi clashed with Egyptian police on Tuesday as thousands of protesters stepped up pressure on the Islamist to scrap a decree they say threatens the nation with a new era of autocracy - REUTERS/Mohamed Abd El Ghany
CAIRO, Nov 29 (Reuters) - An alliance of Egyptian opposition groups pledged on Thursday to keep up protests against President Mohammed Mursi and said broader civil disobedience was possible to fight what it described as an attempt to "kidnap Egypt from its people".
The National Salvation Front said a strike declared by judges in protest at a controversial decree issued by Mursi was an "introduction to a general strike that could lead to complete civil disobedience for which there might not be an alternative".
Two people have been killed and hundreds injured in countrywide protests ignited by the decree Mursi issued last Thursday, which gave him sweeping powers and placed them beyond legal challenge.
Indicating a sit-in in Tahrir Square would go on, the Front said it was insistent on "continuing the peaceful marches and demonstrations in all of Egypt's streets and squares".
It said Tahrir Square would remain "the theatre of the revolution".