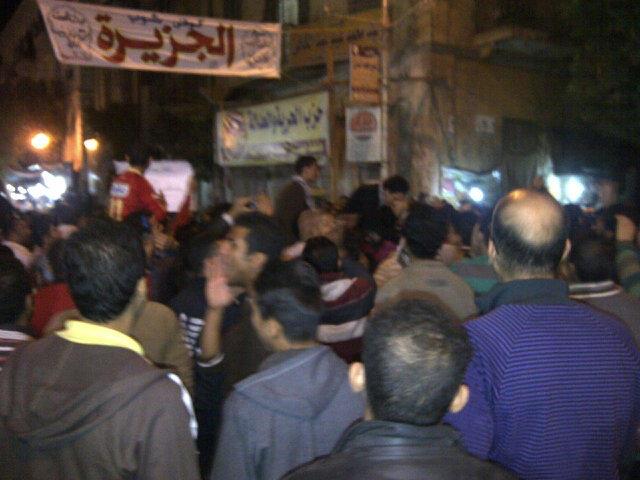 Archive pictures of clashes in Minya in front of the Freedom and Justice Party headquarters on December 4, 2012 - Aswat Masriya
Muslims and Copts reconciled in Minya's Bani Ahmed Village following sectarian violence that occurred in the village last week.
Security and executive bodies in Minya, aided by Muslim and Christian clerics, took part in the reconciliation session between the two involved parties.
The terms of the reconciliation agreement included having all villagers drop legal suits filed against each other and expelling anyone who attempts to ignite sedition or assault Muslim or Coptic places of worship from the village.
Clashes flared up last week between former president Mohamed Mursi's supporters and residents of the eastern Bani Ahmed, injuring 17 people.
Mursi's supporters attacked a coffee shop and destroyed its contents, causing violence to take a sectarian turn.
Sheikh Fouli Ibrahim said that all village residents agreed on renouncing all forms of violence and incitement.
A representative of Minya's Orthodox Church said, "We must guide our youths so that they don't get involved in sedition sparked by some people."