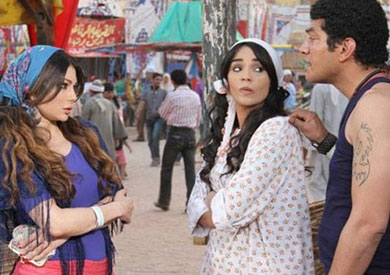 Screenshot from the movie "Halawat Rooh" - Shorouk
CAIRO, April 17 (Aswat Masriya) Egypt's Prime Minister Ibrahim Mahlab ordered on Wednesday that the screening of a film starring Hayfa Wahbi be suspended until it is re-assessed by the censorship authority, reported the state news agency.

The film 'Halawet Rooh' (Sweetness of Spirit) was released on April 3, was reproached for its "inappropriate sexual content" by several critiques.

Egypt's National Council for Motherhood and Childhood has issued a statement on the movie criticizing a rape scene by a 14-year-old, "It damages the image of women and children and represents a true danger to children's morality and their values."

The statement added that "the film does not go well with the customs and traditions of Egyptian society."