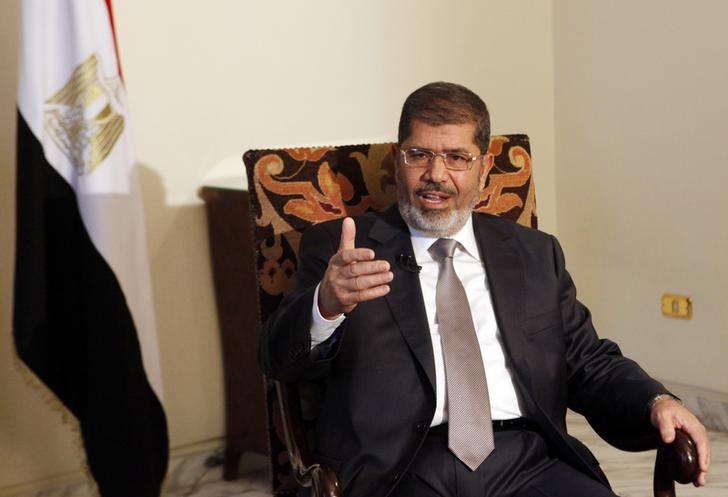 Egyptian President Mohamed Mursi talks during an interview with Reuters at the Presidential palace in Cairo, August 27, 2012. REUTERS/Asmaa Waguih
A number of Egyptian rights bodies voiced on Thursday their exasperation with what they called the "dire and accelerating deterioration of human rights" in Egypt within a short period of time.
Twenty one rights groups said that the conditions now are worse than they were during Mubarak's rule before the uprising.
In a statement they issued today on occasion of the passage of eight months since Mohamed Mursi was elected president, the rights groups said that "Egypt is actually witnessing another version of authoritarian regimes but with specific features".
The independence of the judiciary and the freedom of the media were not attacked under Mubarak as viciously as they have been during the past eight months, the statement said.
"Never did members of the ruling national party torture and attack demonstrators the same way supporters and members of the ruling parties in alliance did."
These "dirty jobs" were left to security bodies and hired thugs.
The organisations accused Mursi of "undermining the principle of the law's sovereignty and the independence of the judiciary with the constitutional decree issued last November".
Insulting the dignity of citizens systematically and not putting an end to the acts of torture paves the way for impunity as well as the regression of the human rights' status.
The groups also denounced the suppression of political and social protests using excessive force. Several political activists who oppose the Muslim Brotherhood recently fell victim to this kind of violence.