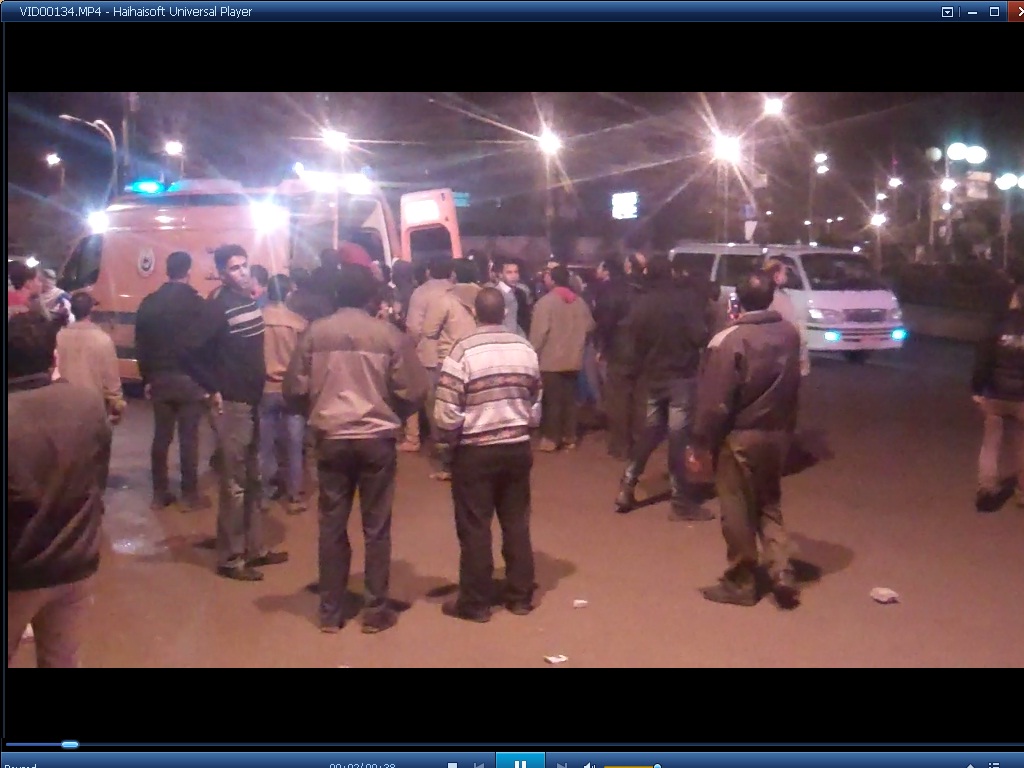 An ambulance taking injured people to Kafr al-Sheikh hospitals - Aswat Masriya
Renewed clashes between protesters and security forces in Kafr al-Sheikh on Thursday caused 17 people to suffer suffocation from heavy teargas.
Those suffering suffocation were taken to a field hospital near the city council.
Police forces arrested three teenagers who were taking part in the confrontations after they had hurled stones at the police, a security source told Aswat Masriya on Thursday.
A number of protesters demand sacking Kafr al-Sheikh governor Saad al-Husseini who is also a leading figure of the Muslim Brotherhood's Freedom and Justice Party.