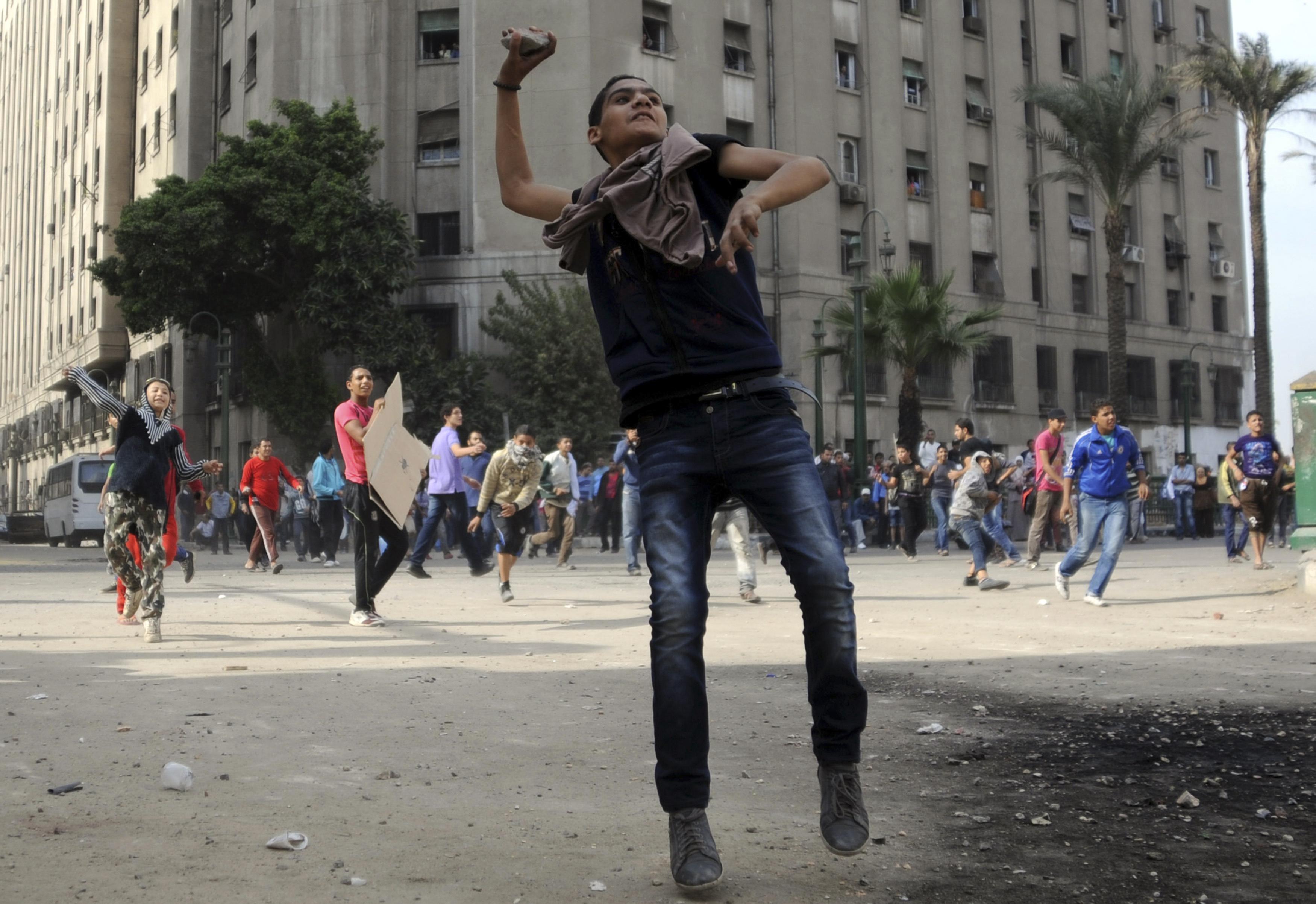 Confrontations between police and protesters in Mohamed Mahmoud Street on November 20, 2012. Mohamed AbdelGhany/Reuters
Egypt's police said on Monday that 40 suspects have been arrested and referred to general prosecution in Sunday's clashes by the Criminal Court in Alexandria.

Thirty-one suspects were accused of destroying two police vehicles by setting them on fire, hurling stones at security forces and injuring three recruits while nine suspects have been accused of raiding the court, Alexandria's Director of Investigations, Nasser al-Abd, said.

A team of prosecutors have inspected the scene with the assistance of a medical team from the Justice Ministry to inspect the files that were set ablaze and another team of engineers to inspect the health of the building following the attack.

Clashes erupted on Sunday evening by the court during a hearing of the case of killing protesters during the 2011 uprising that toppled Hosni Mubarak, while the court decided to step down and refer the case to another.

Activists and families of victims had expressed rage, complaining that progress was slow two whole years after the deadly incident.