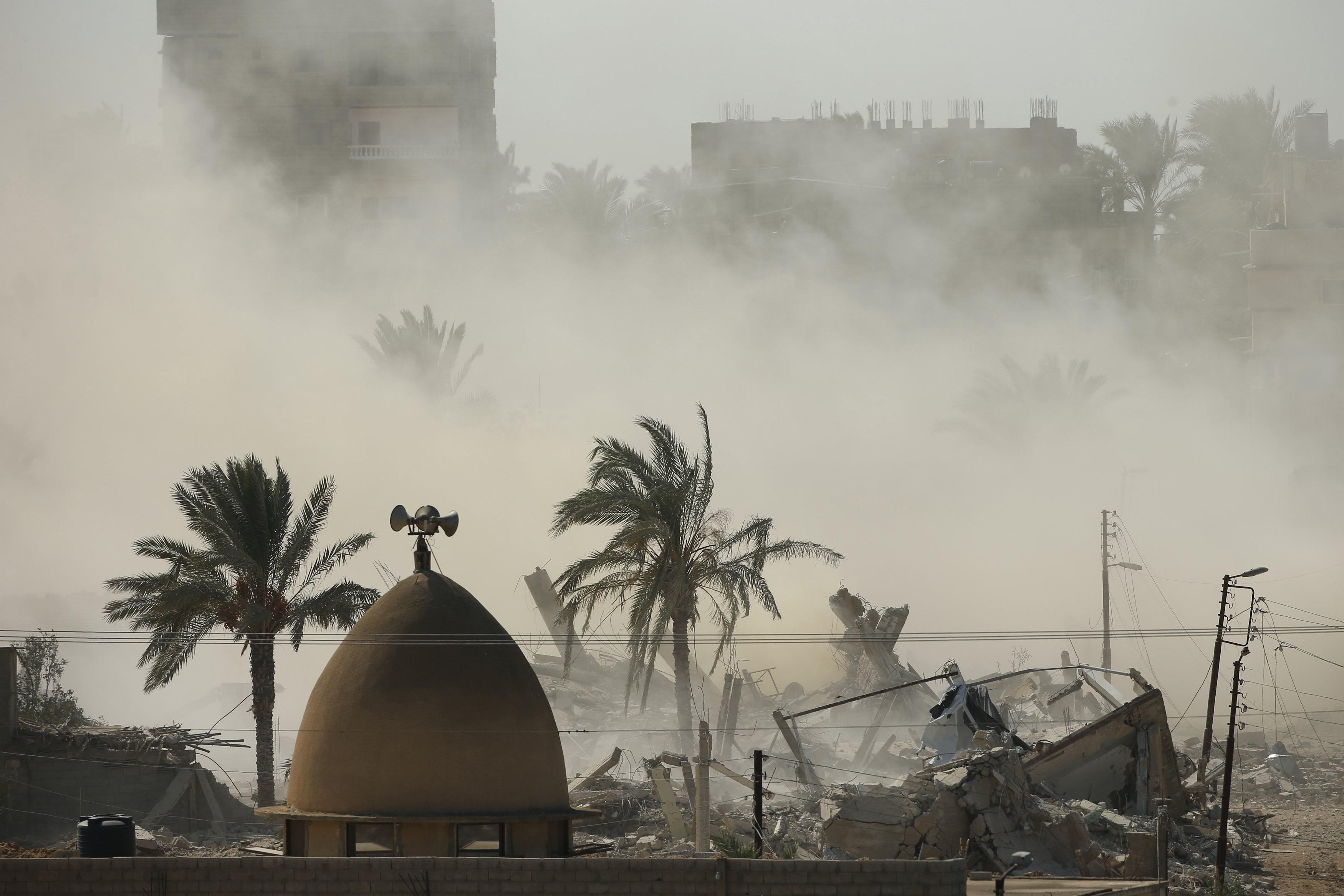 Smoke rises after a house is blown up during a military operation by Egyptian security forces in the Egyptian city of Rafah, near the border with southern Gaza Strip October 29, 2014. REUTERS/Suhaib Salem
NORTH SINAI, Jul 8 (Aswat Masriya) - Five civilians were killed and four others were injured when a house in the North Sinai town of Sheikh Zuweid was shelled on Wednesday, police sources said.
The shell targeted a security camp, the sources said, adding that it nevertheless derailed and landed in the middle of a residential area in Sheikh Zuweid.
The injured civilians were transferred to the al-Arish General Hospital to receive treatment, a medical source said.
Militancy has surged in North Sinai since the 2013 military ouster of Islamist president Mohamed Mursi, following mass protests against his rule.
Militants escalated their attacks last week, when the Sinai-based militant group Ansar Bayt al-Maqdis conducted a string of simultaneous attacks on a number of checkpoints and a police station, in a failed attempt to take over Sheikh Zuweid.
The attacks claimed the lives of 17 army personnel and injured 13, according to military figures.
The armed forces has responded with intensifying its crackdown on the peninsula, killing nearly 250 suspected militants in the past week, as per military figures.
Forces from the third field army raided a "terrorist hotbed" in central Sinai, killing two "terrorists" and arresting 13, the armed forces spokesman announced on Wednesday.