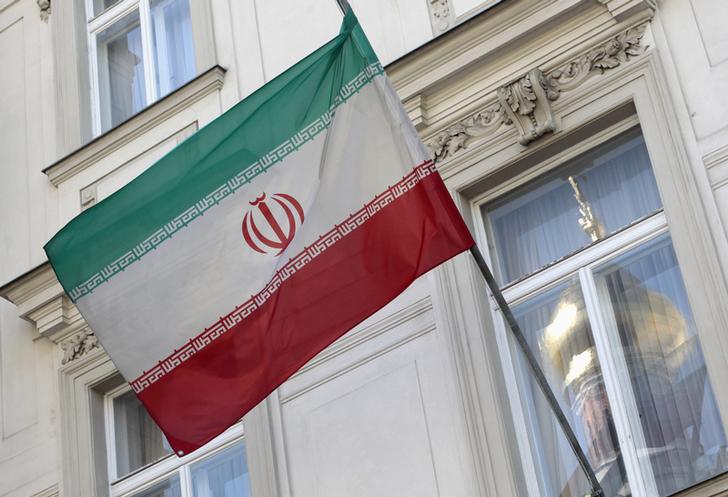 The Iranian flag is pictured at the Iranian embassy in Vienna August 24, 2012. REUTERS/Herwig Prammer
Scores of Islamist demonstrators on Friday attacked the house of the Iranian chargé d'affaires in Cairo's Masr al-Gedida, chanting slogans against Iran and the Shia doctrine.
Television footage showed scores of bearded men hurling stones and fireworks at the house amid the absence of security as several demonstrators sprayed phrases offending Shiites on the walls of the house.
Scores of Salafis gathered at the house of the chargé d'affaires to voice their rejection for the Egyptian-Iranian rapprochement during the past few months, al-Masry al-Youm Portal reported.
Salafi parties and figures criticised allowing Iranian tourists to visit Egypt for the first time since ties between the two countries were severed in 1979, citing their fear of spreading the Shia doctrine in the country.