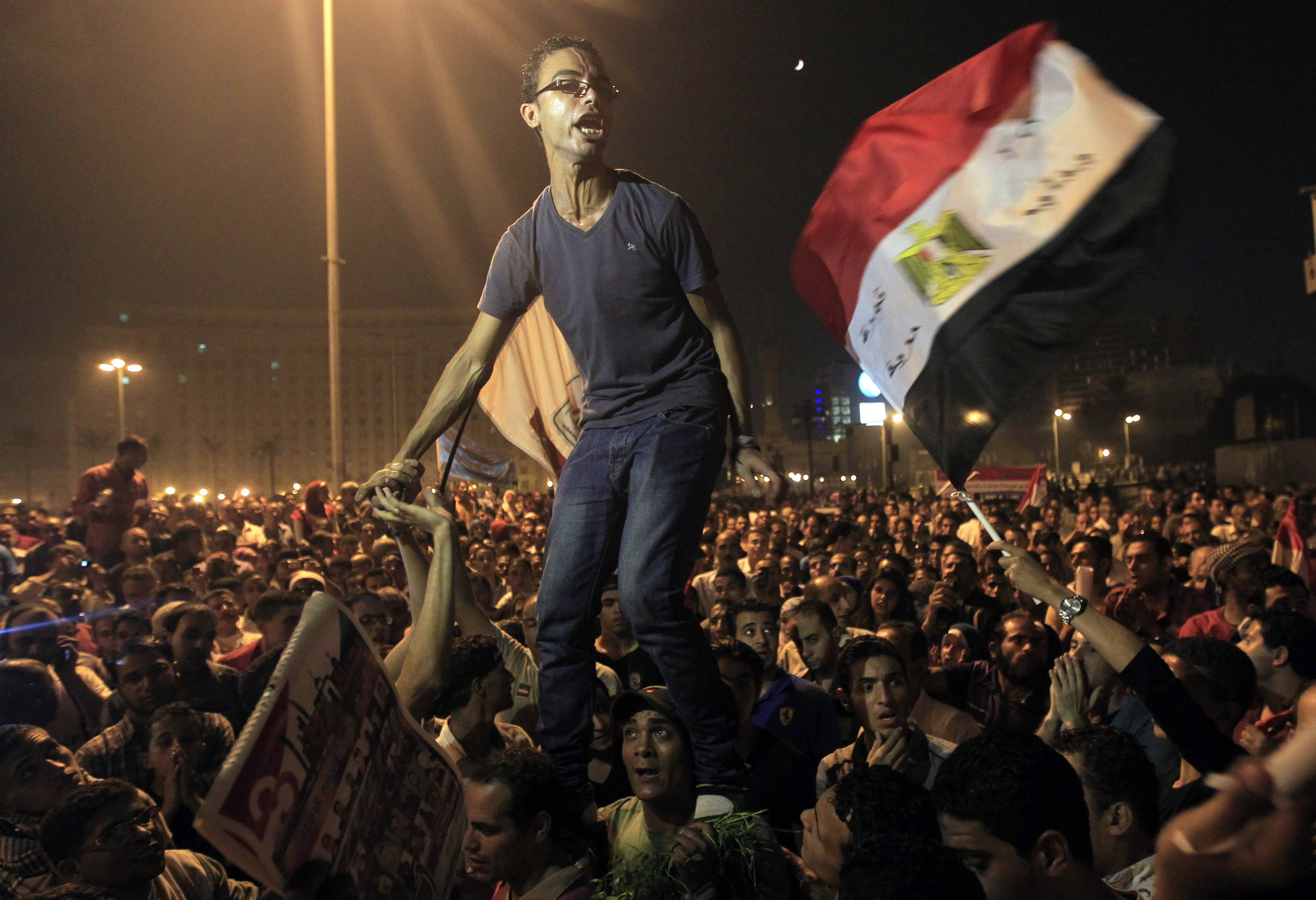 Egyptians protest against the constitution in Cairo,October 19, 2012 -Reuters/Mohamed Abd El Ghan
CAIRO, Nov 6 (Reuters Breakingviews) Investors both foreign and domestic have reasons to fret about the new constitution currently being drafted in Egypt. A first version of the charter, due to be completed next month, aims to build democratic foundations and avoid a return to the dictatorial Mubarak era. But it leaves too much to future interpretation on the crucial question of the role of Islam in the political system. That leaves investors exposed to instability and uncertainty.

The text has been drawn up by a controversial Islamist-dominated body, and borrows from the previous constitution of 1971. But what didn't matter much under Mubarak's authoritarian single-party state must be taken seriously under a government that aspires to be democratic.

On the face of it, there is nothing wrong with the way the draft constitution envisions the balance of power. Egypt's president will serve a maximum of two four-year terms. He will appoint a prime minister who, in turn, will select a government. Parliament will be able to impeach the president or censure the prime minister by a two-thirds majority, and it will have to approve the government's social and economic plans.

The main source of worry for investors is uncertainty over the role of Islamic law. The draft text says the principles of sharia will be the "main source" of legislation. And it gives the new and poorly-defined task of interpreting what that means to the scholars of Al-Azhar, the prestigious Sunni-Islamic university.

It's unclear how this would fit the need for an independent judiciary - which itself is in need of a serious shakeup in a country where the rule of law has long been weak.

Egypt's ruling Muslim Brotherhood has so far appeared moderate and pro-business. But a constitution must transcend parties and be built for the duration. A strict interpretation of sharia could upset the shape of the workforce, push women back into the home, force Islamic finance on companies and the government. More worryingly, it would stoke social instability in a country where half the voters opted for a secular candidate in the presidential election earlier this year.

Improvements may come as various factions continue to wrangle over the document, but with Islamists dominating the process, there aren't many reasons for optimism so far.