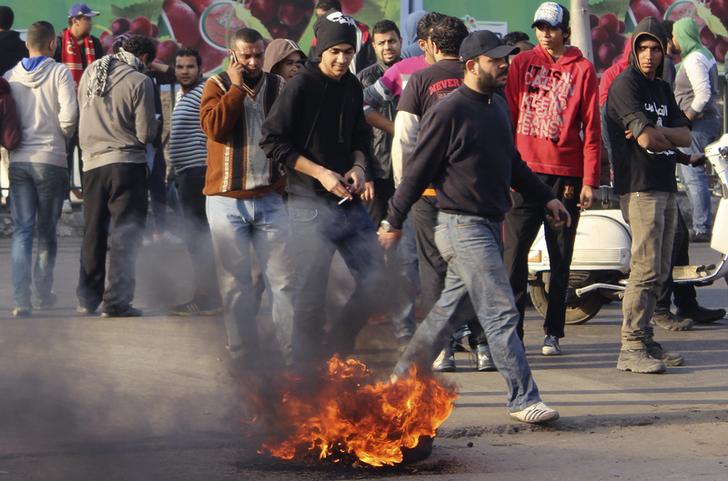 Ultras soccer fans gather around tyres they burnt over a bridge during a rally to demand justice for 74 people killed in a stadium stampede last year, in central Cairo January 23, 2013. REUTERS/Stringer
Clashes erupted on Tuesday between dozens of hardcore football fans who belong to Ultras and security forces in the Dokki neighborhood of Giza, said an Aswat Masriya witness.
The Ultras youth engaged in clashes with the security forces near the house of the former interior minister Mohamed Ibrahim, destroying the entrance of his house.
Former interior minister Mohamed Ibrahim was in office during the bloody events of Port Said football stadium where more than 70 football fans were killed.
The protesters and the security forces hurled stones at each other. The security forces fired teargas bombs while the protesters used fireworks.
The Ultras Ahlawy youth raised chanted against the interior ministry before clashing with the security forces.