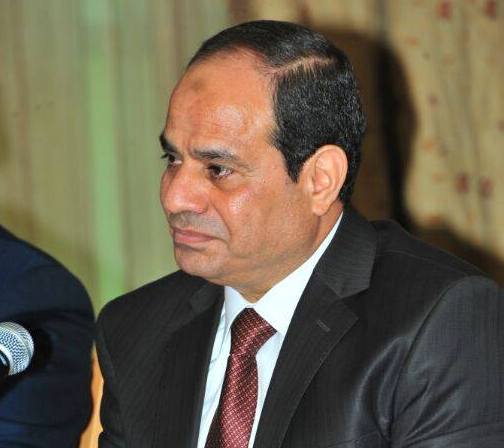 Presidential contender and former Defence Minister Abdel Fattah al-Sisi - photo from his electoral campaign
Egypt and Russia signed an agreement on Thursday under which Russia will build a nuclear power plant in Egypt, President Abdel Fattah al-Sisi said in comments on state television.
Sisi did not give any value or timeframe for the project but said it would involve the building of a third-generation power plant with four reactors. It is not clear where it will be built or how it will be paid for, but Sisi talked of a loan that would be repaid over 35 years.
"The country's balance sheet will not bear the cost of this loan, it will be covered by the production of electricity from the plant," he said. "The goal of the signing is a message of hope, work and peace for us in Egypt and for the world."
(Reporting by Asma Alsharif; Writing by Luke Baker)