CAIRO, Sept 22 (Aswat Masriya) - The National Telecommunications Regulatory Authority and the ministry of finance settled the debate surrounding the prices of mobile recharge cards after the adoption of the value added tax and set it at a 10 per cent increase on all categories.
The actual increase born by the consumers is 6 per cent as mobile phone companies will raise the credit by 4 per cent for cards across all categories.
Egyptians bore the brunt of scarce supply of mobile recharge cards after President Abdel Fattah al-Sisi ratified the value added tax bill on Sept. 8.
Based on the VAT law, mobile phone services will be subject to an eight per cent tax (calculated as a percentage of the value of the service) in addition to 13 per cent VAT. This brings the overall tax on mobile phone services to 21 per cent compared to 15 per cent under the sales tax law.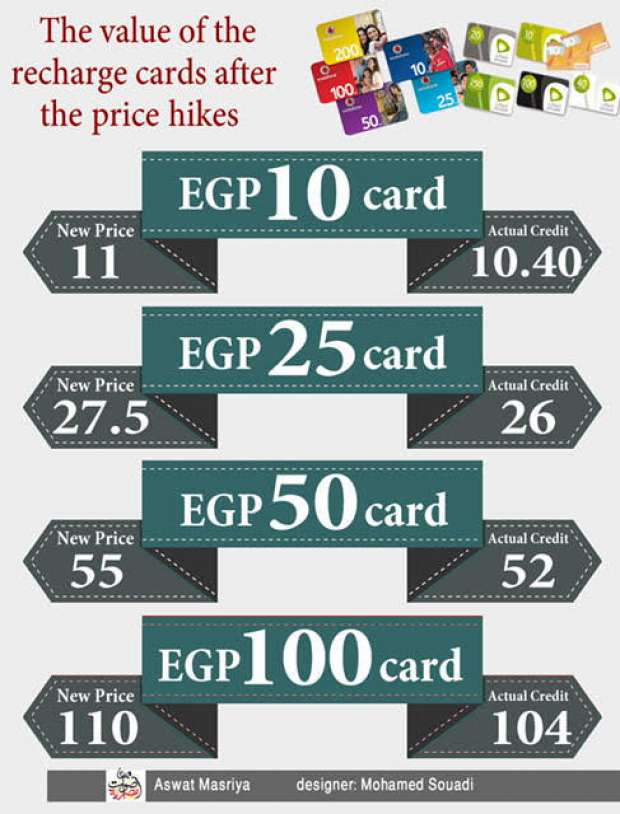 Egyptians bore the brunt of scarce supply of mobile recharge cards after new VAT. (ASWAT MASRIYA)