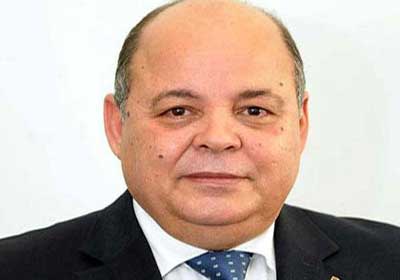 Minister of Culture Saber Arab - photo from Shorouk
All artists that were fired during Alaa Abdel-Aziz's two-month tenure as culture minister will be reinstated to their former positions, newly appointed culture minister Mohamed Saber Arab told Ahram Online.

Mohamed Saber Arab previously served as culture minister from May 2012 to May 2013. He attempted to resign three times during his term, withdrawing the resignation each time due to pressure from then prime minister Hisham Qandil.

In May 2013, Saber Arab was removed from the ministerial post in a cabinet reshuffle. Alaa Abdel-Aziz, who took the post on 7 May, faced fierce opposition from the artistic community. His policies largely concentrated on dismissing key officials from Egypt's leading cultural institutions.

During Abdel-Aziz's term, he fired Ahmed Megahed of the Egyptian General Book Organisation, Salah El-Meligui from the Fine Arts sector, and Cairo Opera House chair Ines Abdel-Dayem. Sayed Tawfik, head of the Supreme Council of Culture, resigned in opposition to the minister's decisions.

Abdel-Aziz's actions angered the cultural community, who saw the firings as an attempt to 'Brotherhoodise' Egyptian culture and destroy Egypt's cultural identity.

Abdel-Aziz submitted his resignation on 4 July, one day after Mohamed Morsi's removal, following an announcement that Morsi's cabinet would be changed.

Artists awaiting the appointment of a new culture minister anticipated that once the minister was appointed, he would revoke all decisions made by Abdel-Aziz.

Saber Arab was sworn-in as culture minister on 16 July. His first action in office will be to restore all artists that resigned or were dismissed under Abdel-Aziz to their former positions.

According to sources, within the first hours of 17 July, Ines Abdel-Dayem was restored as Cairo Opera House head and Sayed Tawfik as Supreme Council of Culture chair.