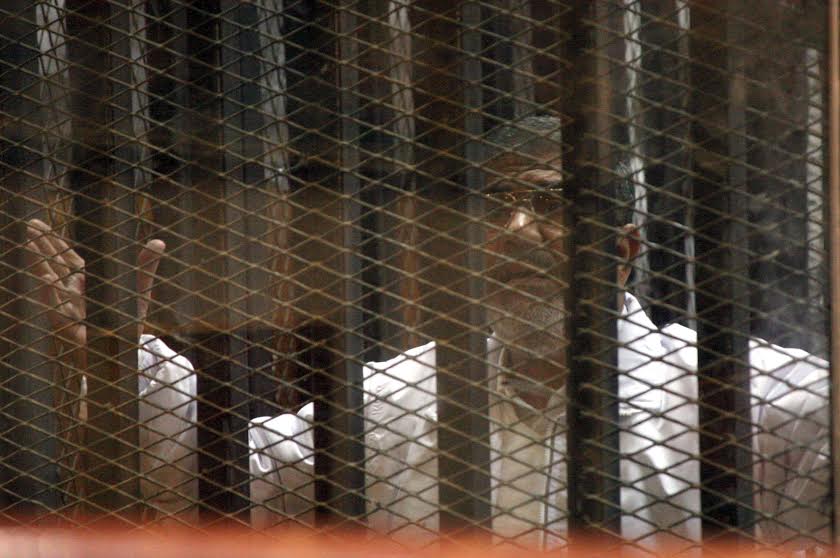 Deposed President Mohamed Mursi during his trial - Aswat Masriya
CAIRO, April 13 (Aswat Masriya) A Cairo criminal court will resume on Sunday the trial of ousted President Mohamed Mursi and 14 Muslim Brotherhood leaders, over violent clashes outside the presidential palace where at least 10 people were killed.

The defendants are accused of inciting the killing of peaceful demonstrators in front of the Ittihadiya presidential palace in December 2012 who were protesting against a constitutional decree issued by the Islamist president.

The court barred the press from attending any of the eyewitness hearings in this case to protect national security.