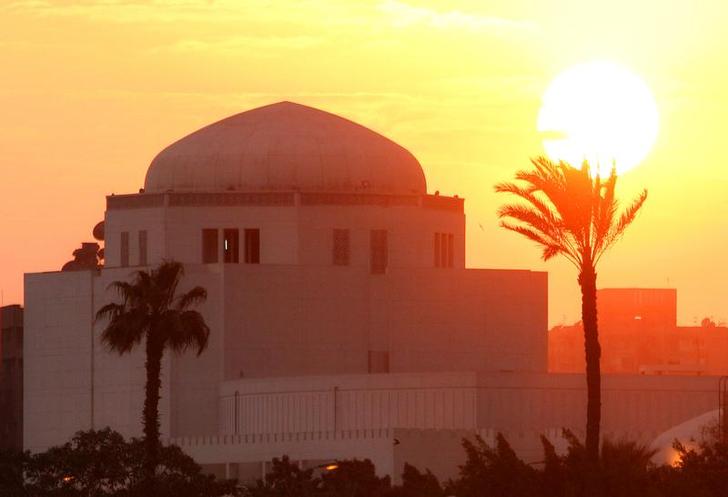 The sun sets over the Cairo Opera House in Cairo, Egypt on March 10, 2006. REUTERS/Tara Todras-Whitehill
Artists and staff members at the Cairo Opera House staged a demonstration to demand sacking Minister of Culture Alaa Abdel Aziz for his latest decision which included ending the tenure of both the ministry's fine arts sector's head Salah al-Meligi and the Cairo Opera House's acting head Inas Abdel Dayem.
Participants in the demonstration chanted anti-Muslim Brotherhood slogans and demanded sacking the culture minister while holding banners that said "The Opera House is a red line" and "The Opera House and its artists are a symbol of culture in Egypt".
A large number of employees at the opera house rallied in front of Inas Abdel Dayem's office in an attempt to urge her to remain in her post.
Al-Ahram portal reported Abdel Dayem as saying that the culture minister sent her earlier this morning a notice ending her tenure.
The culture minister ended the tenure of the General Egyptian Book Organisation's head Ahmed Mogahed a few days ago.