CAIRO, May 1 (Aswat Masriya) – A goal she scored four minutes from time qualified the Egyptian women's football team for the 2016 Africa Women Cup of Nations for the second time in the team's history.
With this goal, which she scored on April 12 in a qualifier between Egypt and Ivory Coast, Nevine Gamal has engraved her name in the history of Egyptian women's football.
When she started playing at eight years of age, she had not imagined that she would end up in the national Egyptian team at the age of 14.
"I love football so much that I no longer see anything else or practice any other hobby or sport," Gamal, a midfielder, told Aswat Masriya.
It all started by coincidence. When Gamal was eight years old, she was accompanying her brother to his football class, at a time when the lady in charge of forming a women's team for the Maaden Club, Dr. Sahar al-Hawari, was present at the stadium. "My mother subscribed me to the team [under Hawari]," Gamal said.
Hawari is a pioneer in the field of women's football in Egypt.
The impact of football on Gamal's life has changed over the years. "In the past, people used to annoy men with comments like, 'Are you a boy to play football?'"
"But now, people are encouraging me, and my family and fiancé give me great support."
Gamal's fiancé is a football trainer himself.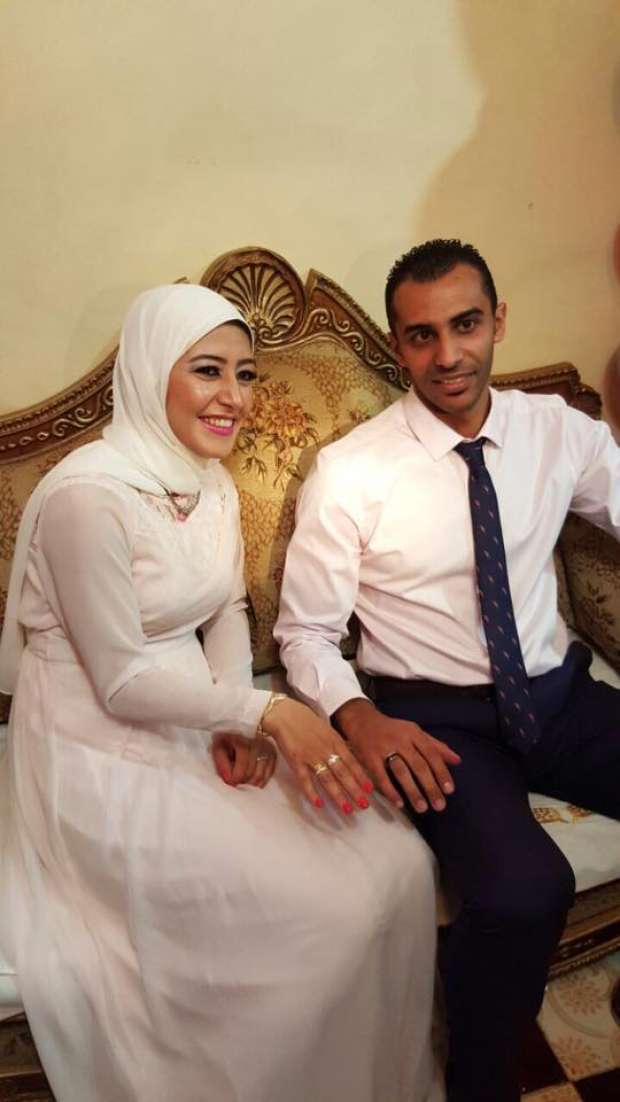 Nevine Gamal's engagement party
She laughs when she's told that some in Egypt describe women football players as "men".
"I have never felt that I am not a girl. Football is a very beautiful sport, just like any other sport. It is not only for men, and those [women] who choose to play it do not have to be masculinised."
Gamal believes that women's football teams in Egypt suffer, partially because their pay is much less than that of men. "There is no comparison between us and them in salaries. The gap is very wide. They get four of five times what we get."
Women's football in Egypt started with six teams playing in the championship. They have now reached 12 teams.
Gamal wears the headscarf. This has not prevented her from playing football, and no one asked her to take it off, she said.
And she will not stop playing. "My fiancé supports me and he is really interested in my success. He was very happy when I scored the qualifying goal. He never asked me to stop playing football."